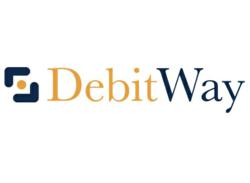 "DebitWay.ca is a dedicated company that deals exclusively in solutions for Canadian debit card holders, and those solutions are leading the way in allowing Canadians to access remittance services with a trusted and secure product."
Montreal, Canada (PRWEB) February 06, 2013
A partnership announced on February 4th, 2013 between MoneyGram and ampm - BP's popular chain of West Coast convenience store franchises - has signalled yet another benchmark in the growth of the remittance industry in North America, and highlighted Canadian options such as DebitWay.ca INTERAC® Online remittance solutions as a proven path to attain solid industry growth.
"The remittance industry in Canada, although very strong right now, still has tremendous room for growth," said Rod Tomita, Regional Senior Business Development Manager for DebitWay.ca " and given the diverse multicultural and immigrant population in the country, the need for secure, safe and trusted services like DebitWay.ca INTERAC® Online remittance solutions."
DebitWay.ca offers remittance companies a fast, safe and secure portal into the Canadian remittance market using the INTERAC® Online system, which is one of the most trusted and secure payment systems in the world. The INTERAC® Online remittance solutions offered by DebitWay.ca are some of the most revered and secure in the Canadian industry and have a proven track record of increasing sales and transactions for remittance providers.
"DebitWay.ca is a dedicated company that deals exclusively in solutions for Canadian debit card holders," said Rod Tomita "and those solutions are leading the way in allowing Canadians to access remittance services with a trusted and secure product."
DebitWay.ca can quickly and easily integrate any existing remittance company to accept INTERAC® Online solutions and increase their traffic significantly. Companies with a proven record of transactions and a commitment to offering their Canadian customers a safe, secure and trusted way to send remittance can email DebitWay directly to learn more at, social(at)debitway(dot)ca.
For more information about DebitWay, visit http://www.debitway.ca.
About DebitWay
Headquartered in Montreal, Canada, DebitWay.ca is a certified payment provider that offers INTERAC® Online Payment (IOP) solutions. Simply by adding additional Debitway.ca payment options to already existing platforms, Debitway.ca partners can begin accepting bank payments in real-time instantly.
DebitWay.ca's list of partners are comprised of some of the most experienced and knowledgeable people within the payment processing industry. Currently, participating financial institutions include: BMO Bank of Montreal, RBC Royal Bank of Canada, Scotia bank and TD Canada Trust.
Contact Information:
Rod Tomita
social(at)debitway(dot)ca
1-877-332-4802