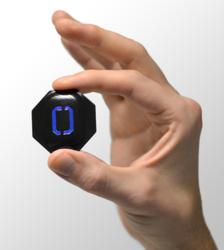 This technology may deliver some peace of mind to many passengers
Kent (PRWEB UK) 13 February 2013
The DropTag device developed by Cambridge Consultants is designed to give consumers the information they always needed; to show the extent of handling or mishandling, as it were, of items being shipped from one point to another.
The tag operates on a sensor platform and connects via Bluetooth Low energy to a smartphone. The configurable motion sensor monitors the extent of handling depending on the level of detection the device has been set to, varying from general movement all the way up to extensive mishandling and also the level in-between those two levels.
This may have an advantage for particular airline passengers to see how their luggage has been treated during any flights. The invention of this device may also coax airlines to take more responsibility for the proper handling of passengers' baggage. The disadvantage could be that there may not be enough proof to point the blame at any one particular handler.
This technology may deliver some peace of mind to many passengers and even for others receiving parcels by post or couriers. The spectrum seems to be broad and mostly positive for the progress of this handy device.
Luggage Superstore's established site is in West Kingsdown, Kent. Their aim is providing competitive prices of the highest quality luggage and top calibre Customer Service for online luggage shopping. Luggage Superstore recommends Samsonite Suitcases.
Trina Chee-a-kwai
Luggage Superstore
01474854666
Email Information