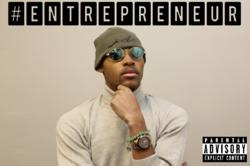 Raw Talent , with Substance & Charisma !
East Orange, New Jersey (PRWEB) February 08, 2013
After a year off building his very own clothing line Entrepreneur Label the young talented artist from Jersey is back with a new project for the streets titled "Entrepreneur". The mixtape consist of 11 original tracks that the young rapper says he created just 2 weeks before its release date. Vercetti explained " I really just wanted to let everyone know I still had it, I took a year off to build my clothing line because I love being fly & I figured at the moment the clothing was more important". At the moment Vercetti says he's just really focused on business and growing his brand. One of the most impressive tracks on Entrepreneur would have to be the single titled "Famous" set to take Vercetti to the top of the charts this year.
We asked the East Orange native if he is interested in signing with any major labels in the near future once his singles hit the airwaves. Surprisingly, he replied " I'm so much more than an artist or rapper, I'm a business man with a strong team behind me, signing with a major label wouldn't be impossible but Im just not worried about it ". At the moment Ant Vercetti is an independent artist.