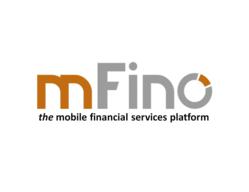 "With focus on interoperability, we empower our Customers to realize the full potential of mobile money and become leaders in their respective markets", said Mr. Sridhar Obilisetty, CEO, mFino.
Lagos, Nigeria (PRWEB) February 09, 2013
mFino, the leading mobile financial services platform company, is paving the way for interoperability for Mobile Money in Africa at the 3rd Mobile Money Expo, Nigeria. They are unlocking the true potential of mobile money through interoperability across various mobile money and bank deployments. Several mobile money operators, financial institutions and mobile operators are coming to Lagos to discuss various interoperability strategies with mFino at this event.
Mobile Financial Services (MFS) platform has become a key long-term strategy for financial institutions, mobile operators and retailers worldwide. mFino M-Commerce Research Team has made deep investments in understanding the current bottlenecks, MFS adoption and usage curves. mFino has focussed on optimising MFS for several years to build a platform that provides enhanced user experience and increased revenue for business partners. Today, most mobile money deployments are plagued with interoperability issues; they have formed 'walled gardens' where a customer affiliated with one operator's mobile money service is unable to send money electronically to a customer affiliated with another operator's service. Walled garden strategy restricts growth and potential business opportunities; it is high time that service providers focus on their interoperability strategy with partners such as mFino.
"Interoperability has played a key role in the growth of SMS and Voice markets. Imagine a MTN customer not being able to make a phone call or send an SMS to an Etisalat customer. Embracing a true Interoperability strategy was the key to explosive growth and improved earnings for all service providers. To realize the full potential of mobile money, it is important for mobile operators to recognize Interoperability as a catalyst for wider adoption and growth of mobile money services", said Sridhar Obilisetty, CEO of mFino. "We have an in-depth understanding of the Mobile Money ecosystem and have addressed the needs of Unbanked and Underbanked. With focus on interoperability, we empower our Customers to realize the full potential of mobile money and become leaders in their respective markets", added Mr. Obilisetty.
"Mobile Money has taken off very well in the region and we are pleased to serve the market with our best in breed solutions. We thank our customers in the Nigerian Market for making us an integral part of their financial inclusion strategy", said Chalapathi Rao, Director of Business Development, mFino.
"Attaining operational excellence and high focus on service delivery has been the key to our deployments. Service excellence is an integral part of mFino DNA." said Raghuveer Mogilineedi, Director of Product Delivery, mFino.
mFino shall lead the keynote presentation 'Interoperability: Realizing the potential of Mobile Money'. The team will showcase how mFino helps in bringing synergy through interoperability where interconnections with external parties can create greater value for customers and service providers than a single mobile money service provider can create alone. mFino shall highlight how interoperability can enable product innovation, various types of interoperability, benefits of interoperability, options to achieve interoperability across mobile payment services and some interoperability use cases as well.
About mFino
mFino is the world's first mobile financial services platform that enables the delivery of full spectrum of financial services to meet the current and future needs of financial institutions, mobile operators, distributors and retailers. mFino is focused on serving the banked, unbanked as well as the under-banked and making it profitable for the service providers with the best in breed transaction engine. mFino MFS platform for Mobile Money enables customers to make remittances, retail purchases, merchant payments, issue digital vouchers, branchless banking, agent banking, bill payments, airtime top-ups, send invoices, payroll management and much more. mFino platform provides subscribers the ability to access bank accounts, credit cards, stored value cards and pre-paid cards from a single location.