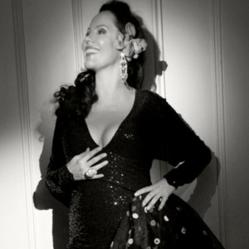 San Francisco, CA (PRWEB) February 11, 2013
Biscuits and Blues, a top bar and restaurant in San Francisco known for their intimate venue featuring blues artists, is pleased to announced to their performance schedule for February and March. Both months are jam-packed with outstanding performers, all known for giving remarkable performances.
On Valentine's Day, Biscuits and Blues will host Lavay Smith & Her Red Hot Skillet Lickers at 8 and 10 p.m. Lavay Smith is internationally loved, with a large following both here and abroad. With a classic 1940s and 1950s blues and jazz style to their music, this swing and jump blues band is a San Francisco favorite.
On Friday, February 15, Grady Champion will be performing at 8 and 10 p.m. Champion is a rising artist, singing soulful blues and playing harmonica. His voice and songs display his talent for bringing classic sounds to a modern audience.
On Thursday, February 21 and Friday February 22, the Stevie Ray Vaughan Tribute with Alan Iglesias & Crossfire will take the stage at 8 and 10 p.m. Reproducing Stevie Ray Vaughan's music as accurately as possible, the band is dedicated to keeping Vaughan's music alive.
March's special feature performer is Mighty Mo Rodgers. Rodgers will be on stage Saturday, March 16 at 8 and 10 p.m. An exceptional artist, Rodgers captivates the audience with his meaningful songs and vocals.
Beginning March 3, Biscuits and Blues will begin a 12 week Sunday Burlesque series. Burlesque Moulin and Biscuits & Blues will revive the lost art of European cabaret in San Francisco with a 12-week run of "Midnight in Paris," a tantalizing treat of music, dancing and desire. Backed by a live band, Burlesque Moulin's cast of internationally acclaimed performers will take audiences on a lavish journey through the most enchanting periods in Parisian history, starting with the luscious Roaring Twenties and continuing through the fashion-forward 1950s.
Biscuits and Blues will also host plenty of other performances in February and March. Artists taking the stage in February include Fat Tuesday Band, The Blues Ambassadors, Bex Marshall, John Garcia Band, and Shari Puorto. In March, Sugaray Rayford, Shane Dwight, John Lee Hooker Jr., Rick Estrin & The Nightcats, Laurie Morvan Band, and the Delta Wires are all performing. For dates, times, and ticket prices, please visit: http://www.biscuitsandblues.com. For more information on the Burlesque series, please visit: http://www.burlesquemoulin.com.
About the company:
Biscuits and Blues is a full restaurant, bar, and nightclub and one of the reasons why San Francisco is on the map for music lovers. Located at 401 Mason St. at Geary, they offer an intimate setting for the best National and Regional Blues acts and are proud to feature an award winning Southern Cuisine menu. Their full restaurant and bar service offers first-class entertainment with memorable flair. Biscuits and Blues is also an event venue for parties. They can host everything from office parties to family reunions. For more information and current lineup, please visit their website at http://biscuitsandblues-sf.com.