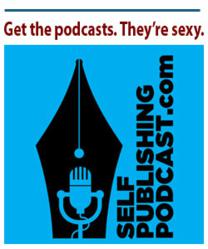 (PRWEB) February 11, 2013
An enraged listener to the Self Publishing Podcast (SPP) has written in to show's hosts demanding that they "cut out the 4th grade fluff and be professional".
In an open letter published to the comments section of the SPP on February 1, the listener, known only as Steven, criticized the show's hosts - Sean Platt, Johnny B. Truant and David Wright - for their "self promotions and constant ragging on each other".
"Can you guys make a separate podcast that has questions and answers or specific advice?" Steven pleaded. "It's annoying to hear the same thing every week. If you seriously want to help other authors, cut out the 4th grade fluff and be professional."
In response, the SPP hosts remained defiant.
"I totally appreciate Steven writing in, and I appreciate his comments, but what he wants pretty much has zero chance of happening," Sean Platt said.
"David, Johnny and I do this show for free because it feels great to help. We actually do very little direct self-promotion. We have to talk about our products because that's where our experience lies.
"We will continue to be juvenile because that's what makes the show fun for us to do and one of the reasons each of us looks forward to it each week. That's what makes it easy and natural."
Johnny B. Truant agreed. "It pretty much comes down to either doing a juvenile show or doing a non-juvenile, 100% information show that we give up on doing because we hate it," he said.
Platt, Truant and Wright have all made their names on Amazon with self published fiction.
Platt and Wright's co-authored flagship serial, Yesterday's Gone, has received over 500 five star reviews since the first episode launched in July 2011.
Their other serials include Z 2134, Available Darkness, WhiteSpace, ForNevermore and Monstrous.
Meanwhile, Truant's satirical Fat Vampire series, which launched in late 2012, has over 60 five star reviews.
"Amazon's self publishing platform, Kindle Direct, has changed our lives, and has the potential to change the lives of thousands of writers around the world," Platt said.
"It's such a new business model, we're learning as we go. We make the Self Publishing Podcast to share everything we learn with other writers."
The SPP is downloaded by over 1,000 listeners every week. It goes live every Thursday on iTunes and at selfpublishingpodcast.com.