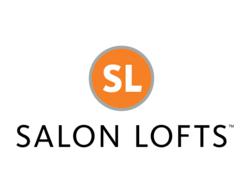 Beauty professionals in the Cincinnati market have embraced the Salon Lofts model and are achieving success on their own terms with our progressive alternative to the more traditional ways of working in this industry
(PRWEB) February 12, 2013
Salon Lofts is expanding its unique salon model in the greater Cincinnati market to create more opportunities for beauty professionals to own their own businesses and provide people with more high-end options for beauty services.
The Columbus-based company opened a Salon Lofts location in December 2012 at Dent Crossing, a neighborhood retail center at 6507 Harrison Avenue in the western suburb of Green Township, bringing the number of Salon Lofts in greater Cincinnati to six. By May 2013, Salon Lofts will open a seventh location at Hyde Park Plaza at 3848 Paxton Avenue in the popular Hyde Park neighborhood.
A number of beauty professionals at Dent Crossing currently are serving clients and taking appointments for hair, skin and nail services. A limited amount of loft space is available at Dent Crossing for beauty professionals interested in establishing their own independent businesses. Loft spaces also are available for lease at Hyde Park.
"Beauty professionals in the Cincinnati market have embraced the Salon Lofts model and are achieving success on their own terms with our progressive alternative to the more traditional ways of working in this industry," said Salon Lofts CEO Daniel Sadd. "With Salon Lofts, beauty professionals have the freedom to own their businesses without the inherent risks, operate in prime locations and high-end atmospheres, and leverage a suite of web tools to market their talents in compelling ways."
Salon Lofts provides loft space for experienced beauty professionals who want to operate an independent business and nurture their own client relationships. Proprietary software and web tools developed by Salon Lofts enable loft owners to connect with potential and existing clients through a variety of Internet marketing mediums. Salon Lofts also helps to drive clients to loft owners through its strong brand, social media and search engine optimization.
In addition, consumers can access the Open Chair web application, a value-added benefit that enables customers to pick a beauty professional based on location, service or price, and to compare service providers, view testimonials or make suggestions. Consumers can book appointments online through Open Chair. No one in the industry offers a comparable tool.
The Cincinnati plans are part of a broader strategy by Salon Lofts to expand its model in new and existing markets. The company currently has 31 locations nationwide with more than 700 loft owners. By the close of 2013, Salon Lofts expects to open 15 to 20 new locations. In addition to Cincinnati, the company operates in Columbus, Cleveland, Tampa Bay and Indianapolis.
The success of Salon Lofts is evident in the retention rate of its beauty professionals. Nine of every 10 beauty professionals stays beyond their lease term.
About Salon Lofts
Salon Lofts, founded in 2003 by Daniel Sadd, is reinventing the beauty industry by creating a community of experienced beauty professionals who enjoy all the benefits of owning a salon without the risks. Salon Lofts connects beauty professionals with the online tools, personalized marketing platforms and inviting salon atmospheres that form the foundation of their businesses. Beauty professionals who become independent loft owners are able to nurture client relationships and focus on fulfilling their business potential entirely on their own terms. For more information, visit http://salonlofts.com.