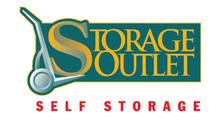 ...the Internet really tends to favor larger storage brands over Mom-and-Pop operations...
Irvine, California (PRWEB) February 11, 2013
Late last week, Storage Outlet, a Southern California-based self storage provider, was part of a two-part article published by the Orange County Register. The Orange County Register, California's fourth largest newspaper, primarily serves its namesake Orange County, as well as nearby Los Angeles County. In the article written by David Ferrell, Storage Outlet executive Lance Watkins talks about self storage in general, the effect the Internet has had on it, and the future he sees for the industry.
In the article, Watkins talks about the current state of the storage industry, and how most operations have "really become marketing companies." According to Watkins, the Internet really tends to favor larger storage brands over Mom-and-Pop operations that often can't muster enough of a web presence to rank on Google's first page of search results for a given area. Watkins predicts this trend will continue, leading to greater competition and consolidation down the line.
In talking about the history of self storage marketing, Watkins stated, "The only decision you made in marketing was, 'Am I in this phone book or that phone book?'" Watkins continued, "'Do I put a guy out there with an arrow sign?' That was it. That's how sophisticated our industry was." After covering the humble beginnings of self storage marketing, the article went on to lay out the impact aggregators and venture capital money are having in the sector.
To view the article, please visit the Orange County Register website here: VIEW ARTICLE
With locations throughout Southern California, Storage Outlet provides individual and business storage solutions, as well as facilities to securely store recreational vehicles, boats and trailers. All facilities are fully-secured and come equipped with 24-hour monitoring, electronic gate access, online payment options and other amenities. In addition, Storage Outlet partners with PRP Storage to provide superb property management services for their locations. More information about Storage Outlet can be found at storageoutlet.net. To learn more about PRP Storage and its services please visit prpstorage.com.