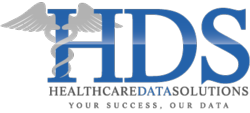 Clients will now have all the critical data that is necessary for all of their compliance needs...
Irvine, CA (PRWEB) February 12, 2013
Healthcare Data Solutions (HDS) today announced a new service that will allow clients to send real-time inquiries to determine if a provider has prescriptive authority related to their credentials, OIG exclusions and DEA regulations. The real-time Prescriber Validation Subscription Service (PVSS) from HDS will provide notification if the prescriber is deceased and will also determine if the prescriber's DEA is approved for the controlled substance schedule being prescribed.
PVSS will initially be made available through PDX Classic and the PDX Enterprise Pharmacy System, but will also be developed as web services that can be utilized by other pharmacy applications. For pharmacies, PVSS will help reduce the risk of fines and audits and ensure pharmacy compliance for reimbursement of Medicare and Medicaid prescriptions.
"We are delighted to offer the most accurate compliance services for our pharmacy clients," says Tim Slevin, CEO at Healthcare Data Solutions. "Clients will now have all the critical data that is necessary for all of their compliance needs and we are proud to deliver that to them."
"Pharmacies need accurate, up-to-date provider data. PDX remains focused on delivering solutions and services our pharmacy partners require and we are pleased to expand our customers' access to valuable services such as the real-time Prescriber Validation Subscription Service from HDS," says Jeff Farris, PDX CEO.
About Healthcare Data Solutions
Healthcare Data Solutions is a leading healthcare information services company focused on building the most accurate, compliance-grade data on Physicians, Dentists, Nurse Practitioners and other Healthcare Providers, as well as Pharmacies and Hospitals. Healthcare Data Solutions provides healthcare data, physician validation programs, data processing, compliance services, web services and new customer acquisition programs for leading healthcare firms. Compliance clients can access to over 5 million healthcare provider profiles to crosswalk between government databases for accurate reporting. Healthcare Data Solutions is the fastest growing healthcare data services company in the United States on both the Inc. 5000 and Deloitte Fast 500 list in 2012. For more information, visit HealthcareDataSolutions.com.
About National Health Systems, Inc.
Almost 10,000 pharmacies across the U.S. benefit from technologies provided by PDX® and affiliates Rx.com® and NHIN®. PDX continues to build on its 25+ year commitment to excellence in retail pharmacy and patient care. Its single-source, integrated solution is unmatched by any other single provider or group of technology providers. It features the fast, intuitive, and advanced Enterprise Pharmacy System—already the choice of 17 chains and one major managed care plan; the portable, interoperable Rx.com Electronic Pharmacy Record which contains over 1 billion prescriptions and 83 million patients; industry-leading accounts receivable services from AbsoluteAR; store-based mail order and central fill services from Rx.com; pharmaceutical manufacturer performance programs from Rx.com Manufacturer Services; and more.