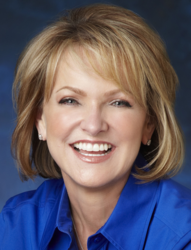 Find out what God's Word says about answered prayer.
Newport Beach, CA (PRWEB) February 24, 2013
During a brief stay in a foster home with a Christian couple when she was just 6 or 7 years old, Rhonda Sciortino was introduced to Jesus and learned how to connect with God through prayer. When she was returned to her abusers, she prayed to be rescued from abuse, neglect, and poverty. But rescue never came. "Does God answer prayers or not?" she wondered.
Although she didn't know it at the time, God was answering Rhonda's prayers. He placed her in the typing class of a high school teacher who changed her life. Her teacher, Barb Moyer, taught her the typing and shorthand that made her employable, but more than that, she taught, through example, her faith. Rhonda wanted to be like Barb. She found a ride to a church, and asked to be baptized.
Rhonda used her new skills to get a job in an insurance agency at 15, and she emancipated from the child welfare system at the age of 16. By 17 she was the youngest licensed insurance agent in California. By 19, she had purchased her first piece of real estate. And at 27 she started her first business, Human Services Insurance, which was the only retail insurance organization dedicated to helping people and organizations that help abused children like she once was.
Through her years of studying the Bible, praying, and seeing answer after answer to her prayers, Rhonda Sciortino has discovered at least twelve scriptural keys to answered prayer. It is Rhonda's hope that those who read Keys to Answered Prayer will connect these keys with their faith and experience amazing results from an All-Powerful God.
Rhonda has authored Succeed Because of What You've Been Through, The Prayer That Covers It All, and now Keys to Answered Prayer. She serves as the Child Welfare Specialist for Markel Insurance Company and as a spokesperson for Foster Care Alumni of America. Through the non profit organization she founded, Successful Survivors Foundation, she collaborates with other child advocates and child welfare professionals to help survivors of abuse create their own personal and professional success.
For more information about The Keys to Answered Prayer or Rhonda Sciortino, go to http://www.rhonda.org. For information about Successful Survivors Foundation, go to http://www.successfulsurvivors.org.