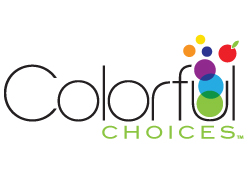 The study validates the message in our Produce First white paper and our wellness campaigns: produce is the centerpiece of good nutrition.
Midland, MI (PRWEB) February 16, 2013
The study examined dietary factors affecting ALS risk and included data from over 1 million participants. Greater consumption of foods high in carotenoids — the antioxidant pigments responsible for bright colors in fruits and vegetables like spinach, kale, bell peppers, carrots, and oranges, for example — was linked to reduced risk of ALS, also known as Lou Gehrig's disease.
"We're thrilled with this new evidence," remarks Dean Witherspoon, President and founder of Health Enhancement Systems, which develops popular online wellness campaigns like 5 on 5, NutriSum, and Colorful Choices. "It validates the message in our Produce First white paper and our wellness campaigns: produce is the centerpiece of good nutrition. When employees and their families eat plenty of colorful vegetables and fruits, they naturally get more fiber, richer nutrients, and fewer empty calories — while reducing their risk of serious medical problems, including heart disease, diabetes, and cancer."
Worksite wellness programs often approach nutrition improvement by telling participants what to reduce in their diets — like fat, sugar, sodium, and total calories. But according to the Centers for Disease Control and Prevention, less than 1/3 of US adults eat the recommended 5 daily servings of fruits and vegetables. With increasing evidence pointing to the remarkable, widespread benefits of produce, simplifying this message makes sense.
Produce First -- The Compelling Case for Simplifying Workplace Nutrition Programs, a free white paper by Health Enhancement Systems, details the advantages of eating a variety of colorful produce every day and offers practical strategies, such as:

Underscoring education. Provide workers with plentiful tips (such as knowing what makes up a serving, putting produce at the top of the grocery list, and bagging it first) as well as recipes featuring produce.
Making convenience count. Keep "grab-and-go" snacks like apples and bananas easily accessible in cafeterias and vending areas.
Concentrating on color over calories. Encourage employees to focus on produce color, variety, and freshness instead of counting calories or weighing portions. Brighter, deeper hues not only look and taste better, they're signs of higher concentrations of vitamins, antioxidants, and minerals.
Wellness managers can get even more mileage out of Produce First messages during March, National Nutrition Month. Communicating specific benefits of colorful produce — like reduced ALS risk — gives employees and their families more compelling reasons to make healthy eating a priority.
Colorful Choices nudges participants to eat at least 5 servings of produce each day, with a minimum of 3 vegetables — in red, orange, yellow/white, green, and blue/violet. It's a simple approach with wide appeal — no calorie counting, no fat gram tabulating, no weighing or measuring. Just easy-to-remember daily selections of colorful produce — with more than 120 to choose from. A fun-to-use tracker, delicious recipes, and daily tips help keep motivation high — and a friendly team competition makes the hard work of behavior change both exciting and rewarding.
"Eating colorful produce every day is preventive medicine," says Witherspoon. "Equipping employees and dependents with the knowledge and skills they need to lead healthier lifestyles boosts physical and mental well-being — and enhances quality of life. It all adds up to happier, healthier workers, higher productivity, and lower healthcare costs."
For more information, download Produce First —The Compelling Case for Simplifying Workplace Nutrition Programs at http://www.hesonline.com/whitepapers/produce.
Health Enhancement Systems creates employee wellness programs for organizations in North America and throughout the world. More than 20 effective, engaging HES wellness campaigns have been adopted by over a thousand organizations — serving hundreds of thousands of participants successfully.
For more information about Health Enhancement Systems, visit http://www.HealthEnhancementSystems.com or call 800.326.2317.