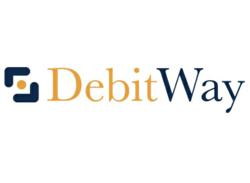 Canadian consumers know and trust INTERAC® Online payments, and are always looking for more ways to use their debit card online.
Montreal, Canada (PRWEB) February 13, 2013
An article published by AllFacebook.com Monday points to a new option being tested by Facebook to allow consumers to purchase concert tickets using a "Buy Tickets" button on fan pages of their favourite musicians. Clicking the new "Buy Tickets" button takes consumers to third party websites, many of which may lose sales from Canada without an INTERAC® Online payment option if the new Facebook service expands into North America.
"As the Canadian markets grows for online shopping, so too does the need for secure payment options like DebitWay INTERAC® Online solutions," says Rod Tomita, Regional Senior Business Development Manager for DebitWay.ca "because with over 86% of Canadians carrying a debit card in their wallet, not offering INTERAC® Online payments is a missed opportunity to impressively boost sales."
Facebook is currently testing out the "Buy Tickets" button in non-disclosed markets, but the impact of this feature on the Canadian market is one that could revolutionize the way that Canadians purchase concert tickets and in the future movie tickets, online music and online videos. Ensuring that Canadians have a secure and trusted alternative to credit cards like DebitWay INTERAC® Online payments is key to tapping into the over 4.1 billion transactions made each year now with services like INTERAC® Online.
"Canadian consumers know and trust INTERAC® Online payments, and are always looking for more ways to use their debit card online," explains Rod Tomita "but because of the differences in the Canadian debit card system these shoppers are more often than not turned away from online debit card purchases by most retailers outside of Canada, and the presidents and CEOs of all the major US and European companies should understand just how much money there is to gain in capturing that waiting market."
DebitWay.ca can quickly and easily integrate any existing company to accept INTERAC® Online payments and increase their traffic significantly. Companies with a proven record of transactions and a commitment to offering their Canadian customers a safe, secure and trusted way to shop online can email DebitWay.ca directly at, social(at)debitway(dot)ca.
For more information about DebitWay, visit http://www.debitway.ca.
About DebitWay
Headquartered in Montreal, Canada, DebitWay.ca is a certified payment provider that offers INTERAC® Online Payment (IOP) solutions. Simply by adding additional Debitway.ca payment options to already existing platforms, Debitway.ca partners can begin accepting bank payments in real-time instantly.
DebitWay.ca's list of partners are comprised of some of the most experienced and knowledgeable people within the payment processing industry. Currently, participating financial institutions include: BMO Bank of Montreal, RBC Royal Bank of Canada, Scotia bank and TD Canada Trust.
Contact Information:
Rod Tomita
social(at)debitway(dot)ca
1-877-332-4802