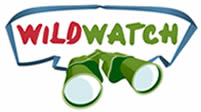 We want people to repair things rather than throwing them away and buying new.
Vancouver, Wash. (PRWEB) February 13, 2013
Continuing to build on their existing "Green" Programs, Clark County Environmental Services recently launched several new programs that help keep the county green and a great place to live.
Green Showcase: On Thurs., Feb. 14 from 7:30 to 10:00 a.m., Clark County Environmental Services will hold its annual green business showcase and recognition breakfast. Citizens can share their ideas and learn about what others are doing to be green, create a healthy work environment for employees, and give back to their communities. Additionally, Clark County Green Business program will recognize program participants that have completed all the requirements to be verified as green businesses. The media is invited to attend. (See contact info. above).
WildWatch: Citizens who enjoy nature can participate in WildWatch, a program that encourages people to get outside and see what is happening right outside their back door. In doing so, they can make observations for ongoing scientific studies. Participants can choose what they want to watch: weather conditions, plants, birds or bees and other pollinators.
WildWatch was kicked off with a workshop and training on Feb. 12. The next workshop is Sat. March 16. Both workshops are at the Water Resources Education Center, 4600 S.E. Columbia Way. Clark County Environmental Services and the City of Vancouver are sponsoring WildWatch, with support from the Backyard Bird Shop. This free program is suitable for all ages and perfect for families and individuals.
County Do-It-Yourself Fair – Sat. March 2: Clark County Environmental Services, in cooperation with community partners, will sponsor an educational fair to promote product reuse and other sustainable practices.
The Green Neighbors Do-It-Yourself (DIY) Fair will be held from 9:00 a.m. to 4:00 p.m. Sat., March 2, at Clark College's Gaiser Hall, 1933 Fort Vancouver Way.
The DIY Fair will include workshops that will provide information about Rain-Friendly Landscaping; Bike Basics; Gardening with Children; Raising Backyard Chickens; Ecoroofs; Computer Maintenance; Basic Plumbing; Basic Wiring; Tree Planting/Care; Composting; Reducing Your Lawn; Naturescaping; Sheetrock Repair; and Radon, Mold and Lead.
"We want people to repair things rather than throwing them away and buying new," said Sally Fisher, a Sustainability Specialist for Clark County Environmental Services.
Green Neighbors website to promote sustainable living: County residents have a new way to learn how to make their homes more environmentally friendly and share ideas about sustainable living.
Clark County Environmental Services has launched a new website, clarkgreenneighbors.org, to provide information regarding water conservation, urban wildlife, energy efficiency and natural gardening.
Residents, who become Green Neighbors members, can post to online forums, browse and participate in community events and add additional events to a community calendar. In addition, registered members can use home assessment forms to audit their indoor water use, learn about the quality of their water and track their solid waste production, including household hazardous waste. Links to eco-calculators allow users to further gauge their "greenness" by assessing their home energy use and overall ecological footprint.
To learn more about Green Neighbors and subscribe to a monthly email newsletter, visit clarkgreenneighbors.org.
Most of the Clark County Environmental Services employees are members of the Professional and Technical Employees, Local 17.
###