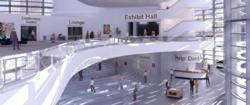 Montvale, NJ (PRWEB) February 19, 2013
CRMXchange, in association with Yankee Group and Vanguard Communications, presents the 3rd Annual Multi-Channel and Cloud Virtual Contact Center Conference on March 19-21. The event focuses on best practices in creating customer loyalty and retention strategies.
Customers are not only demanding better, more responsive service, they are insisting that it be delivered through alternate, more convenient, and more readily available channels. Today, the multi-channel contact center is gaining prominence. Your representatives are addressing customer issues, not just by phone, but by email, social media, instant messaging, mobile, and more. There are many key issues affecting your organization as you embark on your multichannel journey. Is your strategy in place?
Customers want to know that they can get accurate answers they need when they want them on the channel of their choice. The cloud revolution has leveled the playing field, enabling greater agility and flexibility, as well as rapid deployment and cost savings.
The Multi-Channel and Cloud Virtual Contact Center Conference addresses new strategies, emerging technologies, and reliable metrics for building customer loyalty and strengthening relationships. This event enables your entire customer care team to take part in expert-led live workshops with no conference fees, no travel costs, and no time away from the office. If the scheduled times and dates are not convenient for everyone, there's no problem. All workshops are recorded and will be available for 14 days after the event.
The conference keynote presentation, "Measuring Multi-Channel Success," will be delivered by Don Van Doren, principal and co-founder, UniComm Consulting and Vanguard Communications, and Elaine Cascio vice president, Vanguard Communications.
Other conference sessions include:

Improving Customer Experience Using 3 Powerful Concepts
Beyond Social Listening: New Frontiers In Delivering Social Customer Service
Building Loyalty With Your Multi Channel Customer
Do Your Callers Hate Your IVR?
The Socially Empowered Customer – How To Build Relationships That Last
Tracking and Reducing Customer Effort Across All Channels
Go Home - Best Practices For Work At Home Agents
Mobile Touch Points Are The Future Key Interaction Channel
Presenters include: Joe Alwan, vice president and general manager of AVOKE Analytics, Raytheon BBN Technologies; Dr. Natalie Petouhoff, chief strategist for Social Media, Digital Communications & ROI; Madelyn Gengelbach, senior manager, product marketing, inContact; Jane Hendricks, senior product marketing manager, Aspect Software; Sheryl Kingstone, director, Enterprise Research, Yankee Group; Liz Osborn, vice president product and solutions marketing, Five9.
For more information about this or other virtual conferences presented by CMXchange, contact info(at)crmxchange(dot)com or call 201-505-1743.
About CRMXchange
Founded in 1995, CRMXchange has long been recognized as a premiere destination on the Internet for the exchange of information and ideas on customer relationship management, sales, contact center, and telemarketing issues. Today, the site offers a wide variety of resources for CRM professionals. CRMXchange has developed unique insights into the kinds of business intelligence and professional development programs required for successful contact center operations. And as a pioneer of the Internet, CRMXchange understands the profound role the Web can play in the all-important arena of peer-to-peer communication. Known by our audience as the "event site," CRMXchange has gained a reputation as an expert in the hosting and marketing of webcasts and other online events.