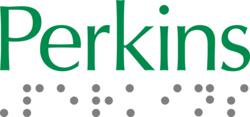 "It's in everyone's interest to urge entrepreneurs to consider accessibility because better access for people with disabilities means better access for all." Perkins President Steven Rothstein
Watertown, Mass. (PRWEB) February 14, 2013
Firm in the belief that creative entrepreneurship can make the world a better place, Perkins will once again back entrepreneurs who focus on improving opportunities and quality of life for people with disabilities by offering the Perkins Assistive Technology Prize as part of the MassChallenge 2013 which launched today in Boston. The $25 thousand dollars in grants, drawn from a donation earmarked for technological solutions, promotes Perkins' global mission to empower individuals with disabilities to reach their personal potential.
"Perkins sees first-hand how assistive technology can provide gateways to opportunity for people with disabilities," said Akhil Nigam, Founder and President, MassChallenge Inc. "Their continued support demonstrates their commitment to spurring more entrepreneurs to create practical accessibility solutions that breakdown barriers."
Administered through MassChallenge, Perkins Assistive Technology Prize encourages the development of new, low- and high-technology devices that could significantly enhance the quality of life for individuals with disabilities. Such assistive technology could apply to any sector of life (education, transportation, recreation, communications, vocational, etc.). The assistive technology could be designed for a certain group of individuals with a disability (vision loss, hearing loss, mobility, etc.), or have a more universal market application. Details and application information at http://www.MassChallenge.org.
Last year's two recipients included Plen-Optika, a company that has created a low-cost handheld device that prescribes glasses with a click of a button, vastly increasing the number of people who can be served by optometrists, and G.R.I.T., whose novel wheelchair design is made from affordable bicycle parts and offers people with disabilities unparalleled mobility on rough terrain. Both of these inventions were inspired by a crying international need to serve people in remote regions of the developing world. At the same time, both devices have universal applications.
One-fifth of the U.S. population lives with some type of disability, according to the U.S. Census Bureau. As the population grows and the Baby Boom generation ages, that number will rise rapidly.
Among working age adults who are blind, the U.S. unemployment rate is an estimated 70 percent. In developing countries, it can be virtually impossible for people with limited vision to find work at all. This is not for lack of motivation or ability among those potential workers. The key to employability often lies in finding the tools to make the workplace – whether it is an office, factory or home - more accommodating to workers with vision loss. Creative and practical high-tech or low-tech solutions can also open employers' minds to the possibilities of this valuable workforce. "Joining with MassChallenge is a natural for us," says Perkins President Steven Rothstein. "It's in everyone's interest to urge entrepreneurs to consider accessibility because better access for people with disabilities means better access for all." Perkins has a 184-year history of innovation in educating people who are blind or deafblind.
Assistive technology allows people with disabilities to be productive workers, to process information, and to put their ideas into action. Innovation can be applied in countless ways to provide mobility for people with physical disabilities, communication access for those with hearing or vision loss, and adaptations we have yet to imagine. Together, Perkins and MassChallenge can put entrepreneurs' imaginations in motion to find new ways to leap over disability to productivity and independence.
Perkins provides education, services and products to people who are blind, deafblind, or visually impaired with other disabilities, to build more productive and meaningful lives. Perkins pursues this mission both locally and globally. Founded in 1829, Perkins reaches more than a half million people each year in 67 countries around the world. The organization advances its mission through its various divisions: School for the Blind, International, Library, eLearning, and Products. Learn more at http://www.Perkins.org.
MassChallenge is the largest-ever startup accelerator and competition, and the first to support high-impact, early-stage entrepreneurs with no strings attached.
Benefits for startups include:
:: 3 month accelerator program. World-class mentorship and training, free office space, access to funding, legal advice, cofounders, media exposure and more.
:: $1M in Cash Awards. $4M+ in-kind support.
:: Open to all. Any startup can enter, from anywhere, in any industry.
:: No equity taken. No restrictions applied.