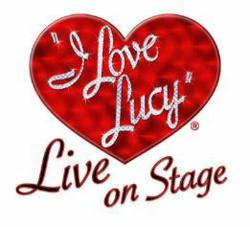 The brand new hit musical stage show adapted from the long-running, beloved television program.
Washington, D.C. (PRWEB) February 14, 2013
Live Nation today announced I LOVE LUCY® LIVE ON STAGE, the brand new hit musical stage show adapted from the long-running, beloved television program, starring Lucy, Ricky, Fred and Ethel: America's favorite foursome, in Washington D.C. for the very first time at the Warner Theatre (513 13th Street NW) beginning on Saturday, June 1 — Friday, June, 14, 2013. A full schedule of performances is listed below.
Imagine stepping back in time and into the Desilu Playhouse soundstage! It's 1952 and you are a member of the studio audience awaiting the filming of two hilarious and familiar "I Love Lucy" episodes. A charming host entertains and enlightens you to the behind-the-scenes filming process, the 1950s hi-fidelity technology and this brand new thing called 'television.' The episodes begin and you witness firsthand the sidesplitting antics of that crazy redhead in the Ricardos' New York apartment and the Cuban sounds of "The Ricky Ricardo Orchestra" at the famed Tropicana Nightclub. In between scenes? The Crystaltone Singers perform live advertising jingles of the show's newest sponsors in perfect '50s style harmony. Can you say 'Brylcreem'?!
I LOVE LUCY® LIVE ON STAGE, under a license from CBS Consumer Products, premiered in Los Angeles 2011 to stellar reviews, prestigious awards and sold out crowds for its initial five-month run. According to John Soltes at HollywoodSoapbox.com, "One of the hardest LA tickets to snag is to I LOVE LUCY® LIVE ON STAGE. If you're a fan of Lucy, Ricky, Fred and Ethel, this is a must-see experience."
LA Examiner's Ron Irwin says I LOVE LUCY® LIVE ON STAGE is "an absolutely brilliant and utterly engaging tribute to that iconic television show."
TV Guide's William Keck says I LOVE LUCY® LIVE ON STAGE is "the most entertaining stage production I've seen in years — including Broadway!" Examiner.com adds, "… I frankly cannot remember any performance in any venue in recent time that caused me to laugh so long and so hard. But it also clearly told the story and paid proper homage to the original 'I Love Lucy®.' When it ended I was filled with warmth and joy…"
It seems the truth is in the title. Whether young or old, EVERYBODY really does LOVE LUCY!
I LOVE LUCY® LIVE ON STAGE is produced by Stephen Kahn (Executive Producer), David George (Executive Producer) , Allan Williams (Executive Producer) and Kim Flagg (Co-Adaptor/Producer) , Hyra George (Producer), Dede Harris (Producer), Sharon Karmazin (Producer), and David Carpenter (Associate Producer). Staged, directed and adapted for the stage by Rick Sparks,
PERFORMANCE SCHEDULE
The performance schedule for I LOVE LUCY® LIVE ON STAGE is as follows:
JUNE 1 – JUNE 14, 2013:
Saturdays at 2:00 p.m. & 8:00 p.m.
Sundays at 2:00 p.m. & 7:00 p.m.
Tuesdays at 8:00 p.m.
Wednesdays at 8:00 p.m.
Thursdays at 8:00 p.m.
Fridays at 8:00 p.m.
There are no performances on Mondays
TICKET INFORMATION
Reserved tickets are $75.00, $60.00 and $40.00 and go on sale Friday, March 1 at 10 a.m. at Livenation.com. All tickets subject to applicable service charges and fees. Dates and times subject to change without notice. Tickets are available now for groups of 20 or more by calling the Warner Theatre Box Office at 202.783.4000
ADVANCE PRESALE INFORMATION
A special presale is available now thru Thursday, February 28 and is available at LiveNation.com. The password for the Presale is: DAZZLE
# # #
For more information, please visit: ILoveLucyLive.com and WarnerTheatreDC.com
Please note: Ticket prices and performance schedule are subject to change.
About Live Nation Entertainment:
Live Nation Entertainment is the world's leading live entertainment and ecommerce company, comprised of four market leaders: Ticketmaster.com, Live Nation Concerts, Artist Nation and Live Nation Network. Ticketmaster.com is the global event ticketing leader and one of the world's top five ecommerce sites, with almost 27 million monthly unique visitors. Live Nation Concerts produces over 22,000 shows annually for more than 2,300 artists globally. Artist Nation is the world's top artist management company, representing over 250 artists. These businesses power Live Nation Network, the leading provider of entertainment marketing solutions, enabling nearly 800 advertisers to tap into the 200 million consumers Live Nation delivers annually through its live event and digital platforms. For additional information, visit http://www.livenation.com/investors.
Media Contact:
Sarah Sample | Director of Marketing | Warner Theatre
Ph: 301.960.9994
sarahsample(at)livenation(dot)com