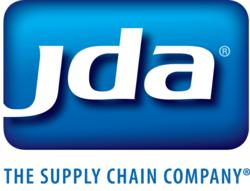 Scottsdale, AZ (PRWEB) February 14, 2013
JDA® Software Group, Inc., The Supply Chain Company®, today announced that it will be a featured presenter with Lowe's during the RILA Retail Supply Chain Conference – Logistics 2013 being held Feb. 17-20 at the Gaylord Palms Resort and Convention Center in Orlando, Fla. The presentation, entitled "JDA and Lowe's: Roadmap, Forecasting, Replenishment, Integrated Planning and Execution" will take place on Monday, Feb. 18 at 11:30 am EST.
RILA is the trade association of the world's largest and most innovative retail companies. RILA members include more than 200 retailers, product manufacturers, and service suppliers, which together account for more than $1.5 trillion in annual sales, millions of American jobs and more than 100,000 stores, manufacturing facilities and distribution centers domestically and abroad.
"Retailers such as Lowe's are leading the way in integrating supply chain planning and execution to deliver maximum value for their customers and stakeholders," said Wayne Usie, senior vice president, retail, JDA Software. "During the RILA presentation, JDA and Lowe's will discuss how a responsive, world-class supply chain can help retailers better address challenges relative to consumer behavior, global economics, suppliers, fuel costs and other factors while still improving customer satisfaction and profitability."
Session Details
Speakers for the session include Robin Bornkamp, vice president, inventory and demand plannng for Lowe's Companies Inc., and Debbie Stanton-Johnson, senior director, customer relationship management at JDA. The presentation will discuss the complexities in today's retail supply chain while taking a look at Lowe's journey towards integrated planning and execution with JDA products. The session will help retail leaders build the case for change within their organizations, and discuss solution implementation and future roadmap.
Meet with JDA Experts
JDA's retail supply chain experts will be available for one-on-one meetings Monday, Feb. 18 through Wednesday, Feb. 20. Attendees wishing to schedule a meeting with JDA at the event should send an email to Kevin Bendokaitis at kevin.bendokaitis@jda.com.
For more information about the RILA Retail Supply Chain Conference, please visit the event's website at http://www.rila.org/events/conferences/logistics/Pages/default.aspx.
Tweet this: .@JDASoftware and @Lowes to discuss benefits of integrated #retail #supplychain planning, execution at #RILALogistics conf. http://jda.com/twrila13
About JDA Software Group, Inc.
JDA® Software Group, Inc., The Supply Chain Company®, offers the broadest portfolio of supply chain, retail merchandising, store operations and all-channel commerce solutions to help companies manage the flow of goods from raw materials to finished products and into the hands of consumers. JDA's deep industry expertise and innovative cloud platform help companies optimize inventory, labor and customer service levels. As a result, JDA solutions have become the standard for the world's leading retailers, manufacturers and distributors. To learn more, visit jda.com or email info(at)jda(dot)com.