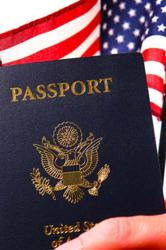 Prepare for Immigration Reform Today
New York, New York (PRWEB) February 15, 2013
The Immigration reform is inevitable, and many should consider preparing for it and/or taking advantage of the recent changes that were adopted by the USCIS.
How to prepare for the new immigration reform?
Even though President Obama has outlined the main points for the immigration reform, currently, the specifics of it are unavailable. It means that an immigration lawyer who would like to help his/her client may only guess as to how to prepare best for the incoming changes. It might be a good idea to file an immigrant petition on behalf of the alien such as form I-130 or I-140 which in case of the changing new laws would allow an undocumented immigrant to receive a permanent resident status. This suggestion is based on prior experience. For example a well-known Immigration and Naturalization Act Section 245(i) provision that allows an undocumented person to receive permanent residence status even in case of entry into the US without inspection but only when an immigrant petition on his/her behalf or a labor certification application was filed prior to a certain date. As such, it might be possible that this time the Congress may choose to use the same pattern and implement new immigration law with the same "cut off" date provision.
How to benefit from the new immigration laws?
The "new immigration laws" to this date include provisions regarding prosecutorial discretion; deferred action for childhood arrivals ("DACA"); and norms regarding provisional 601A waiver that will become available from March 4, 2013. Those are the three main "new" policies that allow undocumented immigrants who are otherwise would have to go through a lengthy immigration process and family separation to avoid removal (deportation), receive a temporary status and a possibility to travel abroad, and to remain with their families while applying for a waiver of inadmissibility. Each of these policies provides for its own set of applicable criteria, and each client's case must be evaluated separately before utilizing any of the policies. A criminal conviction, absences from the country, multiple EWI (entry without inspection) may prevent an immigrant from receiving the benefit and expose him/her to potential removal. That is why a help if an experienced immigration attorney is necessary.
Law office of Alena Shautsova is a full service New York Immigration law firm. Shautsova's US immigration attorneys will fight for your immigration status; we fight for your dreamed entry Into the United States of America and ability to live without pressure of being deported; we take the worries regarding your US immigration status out of your life.