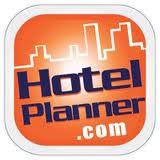 London, England (PRWEB) February 18, 2013
Tim Hentschel, CEO of HotelPlanner.com, the number one online group travel company, is set to speak on the travel technology panel at the EyeForTravel Conference. He and 90 other top industry leaders will be attending EyeForTravel May 23-24, 2013 at the Novotel West London.
Tim Hentschel will address the growing online group travel market throughout the world and its importance in the current marketplace. He will also highlight the business trends experienced by HotelPlanner that indicate this growth:
iPhone App and Android App bookings are up over 86% Year Over Year (YOY)
Online group leads are up through HotelPlanner.com 40% YOY
Group leads are up in the UK and EU markets by 116% YOY
Average group rates worldwide are flat YOY
Corporate group travel is up 25% YOY, while leisure group travel demand is up 45% YOY
HotelPlanner.com was founded in 2003 by Tim Hentschel and John Prince, and has since achieved a global portfolio of 50,000 hotels. According to Experian, the company is a top 50 travel site.
Specializing in the group accommodation market, HotelPlanner.com helps clients select the right property for their meetings and events by combining technology with a highly experienced staff of professional meeting planners. HotelPlanner reviews all hotel group deals on a group-by-group basis using regional planners with more than 10 years of group travel expertise. The company recently opened its European Headquarters in London, United Kingdom, and is rapidly expanding its team of experienced meeting planners who deliver outstanding service globally.