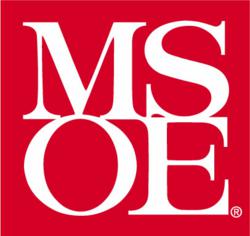 It's well-documented that there is a shortage of engineers in the United States.
Milwaukee, WI (PRWEB) February 19, 2013
National Engineers Week (Feb. 17-23) highlights the pressing need for engineers in the United States. It is critical that young students are introduced to engineering and other STEM-related fields, and that high school graduates have the necessary science and math skills to pursue careers in these areas.
Thanks to an endowed gift from Dr. Gene '60 and Mrs. Patricia Carter, Milwaukee School of Engineering is expanding its efforts to meet those needs by establishing the Carter Academy at MSOE. The academy will deliver an intensive academic pre-college program for potentially qualified students who wish to enroll at MSOE but need further development of their science and math education.
Students in the academy will be dually-enrolled at MSOE and will study science, technology, engineering and mathematics (STEM) courses that were unavailable to them in high school. Some of these courses may be co-mingled with MSOE courses.
"The Carter Academy will bridge the gap from high school to MSOE for students who show high academic potential and an interest in pursuing a STEM-related career," said Dr. Hermann Viets, MSOE president. "This gift from Gene and Patricia Carter further expands our ability to develop a pipeline for students from middle school through high school, through MSOE and into their careers."
MSOE has a strong history of introducing young students to STEM careers through its summer programs, middle and high school competitions, partnerships with high schools, and also by serving as the Wisconsin affiliate for Project Lead The Way. MSOE graduates are in demand, as evidenced by the university's 94 percent graduate placement rate. The average starting salary was $55,368 last year—higher than the median household income for the United States ($52,762, according to the U.S. Census Bureau).
"It's well-documented that there is a shortage of engineers in the United States," said Dr. Carter. "Pat and I are excited to encourage and give young people the opportunity to attend MSOE and become engineers. It is our hope that the Carter Academy will make an impact on MSOE, the students served by the university and the local, state and national communities in which they reside."
Courses will begin in summer of 2013 at the Carter Academy. Highly skilled students who did not learn the necessary math, physics and chemistry in high school will get a second chance to prepare for full acceptance to MSOE.
This contribution is one of many significant gifts to have been received by the university as a result of the John and Linda Mellowes Planned Giving Initiative, which is funded by the Charter Manufacturing Company Foundation Inc.
About Gene P. Carter
Gene P. Carter earned a degree in electronic communications technology from MSOE in 1960. After graduation, Carter worked for Sandia Corp. as a technical staff assistant until 1966 when he accepted a position with Fairfield Semiconductor and in 1969 moved to National Semiconductor and later served as Director of Marketing.
Carter then moved on to Apple Computer Inc. where he was vice president of sales and a member of the original management team from 1977 to 1984. He was responsible for creating the sales and distribution strategy for the company's growth from zero to $938 million. Carter has worked as a private investor in electronics start-up companies and real estate partnerships since leaving Apple in 1984. He is the co-founder of Productivity Software Inc., the creator of Microsoft WORKS; Tigan Communications Inc.; and Portable Energy Products Inc. and was an early investor and board member of Chips and Technology, Aldus Corp. and Adobe Systems which later acquired Aldus Corp. Carter, who was awarded an Honorary Doctor of Engineering degree from MSOE in 1995, lives in Saratoga, Calif., with his wife, Patricia. They have two grown children, Pam and Brian.
About MSOE
MSOE is an independent, non-profit university with about 2,500 students. MSOE offers 20 bachelor's degrees and nine master's degrees in engineering, business, mathematics and nursing. The university has a national academic reputation; longstanding ties to business and industry; dedicated professors with real-world experience; a 94% placement rate; and the highest average starting and mid-career salaries of any Wisconsin university according to PayScale Inc. MSOE graduates are well-rounded, technologically experienced and highly productive professionals and leaders.