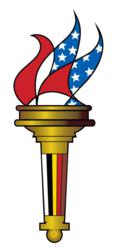 "Benghazi was an Obama Administration supported CIA gun running operation from Libya to the civil war in Syria gone very, very, bad." - Wm Fawell
Galena, IL (PRWEB) February 18, 2013
Elect A New Congress, super pac for all Americans, throws full support to Senator John McCain's accusation during Sunday's Meet the Press interview, of a massive cover up regarding the 9/11 attack at Benghazi that led to the murders of Ambassador Chris Stevens and 3 other American compatriots.
Senator John McCain, U.S. Senator from Arizona, accused the Obama Administration during his appearance on Meet the Press, of a massive cover up of what really happened prior, during, and following the attack on the U.S. Embassy at Benghazi that killed Ambassador Chris Stevens, Sean Smith, Ty Woods, and Glen Doharty, on September 11, 2012.
"Elect A New Congress has reported on the alleged continuing cover up of Benghazi twice now since 9/11," explained Wm W. Fawell, founder of EANC. "Benghazi was a CIA gun running operation moving weapons out of Libya and into Syria gone bad, just like the Obama Administration's "Fast & Furious" gun running scheme into Mexico. Needless to say, Benghazi quantitatively dwarfs the ATF's Mexican operation."
Senator McCain's charges come on the heels of a parade of appearances before the Senate and House by General Petraeus, formerly head of the CIA, former Secretary of State, Hillary Clinton, Donna Rice, and countless others as a torrent of testimony, sometimes in conflict with each other, becomes public knowledge.
"The only thing that has kept the truth of Benghazi coming out, is the scale of the lie," shared Fawell. "But the heat is on, and the Obama administration has already taken steps to blame this fiasco on Hillary Clinton and General Petraeus because ultimately, the story surrounding Benghazi will be impossible to silence completely."
"The suggestion EANC has to Senator McCain and the rest of Congress is to come clean with what they know about what the Obama Administration refuses to talk about," demanded Fawell. "Benghazi was an Obama Administration supported CIA gun running operation from Libya to the civil war in Syria gone very, very, bad."
Serfs Up America!