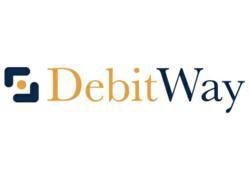 We know first hand that this important benchmark was not only well earned, it was also well deserved.
Montreal, Canada (PRWEB) February 19, 2013
DebitWay.ca is extending proud congratulations to one of its industry leading merchants on the recent news that UAE Exchange has become the first money exchange company in the Middle East to be certified by The International Standard for Service Excellence (TISSE2012).
"Having worked closely with UAE Exchange as their payment service provider to the Canadian remittance market for Money2Anywhere.com, we know first hand that this important benchmark was not only well earned, it was also well deserved," says Jay Williams, Social Media and Press Relations Manager for DebitWay.ca "and that is why we take great pride in recognizing this defining achievement by UAE Exchange."
According to AMEInfo.com, "UAE Exchange received a score of 85.4% based on seven category points: Policies, Premises, Products/Services, Processes, People, Measurement of Performance and Measurement Results. It scored highest in Products/Services with 92.5%.
The assessment was conducted in December last year by the British Standards Institution (BSI) - Middle East and Africa, the third party certification regional certification partner of TICSI."
DebitWay.ca has helped UAE Exchange expand their reach in the Canadian remittance market by providing Money2Anywhere with safe and secure access to INTERAC® Online Payment (IOP) services and the 87% of Canadian debit card holders who have used INTERAC® Online to send money or make online purchases.
Speaking with AMEInfo about the recognition that UAE has just received, UAE Exchange Country Head Varghese Mathew said, "Excellence is a journey. The recognition we received is a milestone. This will make a lot of difference on how we deliver our services which will ultimately benefit our customers."
DebitWay.ca can quickly and easily integrate any existing remittance company to accept INTERAC® Online solutions and increase their traffic significantly. Companies with a proven record of transactions and a commitment to offering their Canadian customers a safe, secure and trusted way to send remittance can email DebitWay directly to learn more at, social(at)debitway(dot)ca.
For more information about DebitWay, visit http://www.debitway.ca.
About DebitWay
Headquartered in Montreal, Canada, DebitWay.ca is a certified payment provider that offers INTERAC® Online Payment (IOP) solutions. Simply by adding additional Debitway.ca payment options to already existing platforms, Debitway.ca partners can begin accepting bank payments in real-time instantly.
DebitWay.ca's list of partners are comprised of some of the most experienced and knowledgeable people within the payment processing industry. Currently, participating financial institutions include: BMO Bank of Montreal, RBC Royal Bank of Canada, Scotia bank and TD Canada Trust.
About UAE Exchange
UAE Exchange is a global leader in remittance and foreign exchange with direct operations spreading across five continents and 30 years of successful business history. Its award-winning services powered by the reliable network it has built across the world ensure that your money transfer and exchange needs are completely met at all times, and you stay connected to your loved ones wherever they are.
About Money2Anywhere.com
Money2anywhere is an online money transfer portal which provides a complete web-based solution for international person to person money transfers. Leveraging modern technologies and an online customer interface, money2anywhere offers a convenient solution to send money to your near and dear ones.