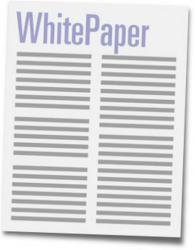 Honolulu, HI (PRWEB) February 19, 2013
Maui'd Forever is one of Hawaii's few full service, all-Hawaiian Islands wedding planner and coordinator. Founded in 2003 by entrepreneur Mark Steffan, the company operates on the Hawaiian Islands of Oahu, Maui, Kauai and the Big Island of Hawaii. They are specialists in offering romantic destination beach weddings.
No one knows Hawaii better than Maui'd Forever. Having done over 3000 beach weddings since 2003 they have an in depth knowledge of beaches and weather conditions that could affect someone's destination wedding. Each Island has its own unique climate and different zones within that Island can vary greatly over short distances.
Maui'd Forever is proud to release their "White Paper" on the definitive guide to the Big Island of Hawaii's best and most appropriate wedding locations. A brief synopsis of their guide has Maui'd Forever discussing beach locations on the Big Island of Hawaii.
There are a few areas they cannot get permits for and some others require permits from the National Parks Department. Maui'd Forever secures these permits with all of our wedding packages so it is never a worry to the client.
The best beach locations can vary depending on individual likes and dislikes. But the "best" can also be refined knowing the time of day desired for a wedding or vow renewal. Sunset weddings of course are "best" where and when one can see the sunset. So west coast locations are obviously best. But even that is not enough as certain beaches can have obstructions blocking the sunset at certain times of year.
Another factor in choosing a Big Island of Hawaii wedding location is the matter of where one is staying. They do not call it the big island for nothing. There are great distances between many popular locations. The driving time between the two most popular tourist destinations, Kona and Hilo can be 6 hours drive.
One should be wary of having a wedding mid day, especially during summer. Morning weddings are also a popular option as photographs often come out better. The colors and contrasts, the brightness and hues are what attract many couple to choose morning. If that is of interest try for a start time before 9am.
One can get this free guide on their revamped Hawaii Wedding Locations web page. One can also see pictures and descriptions of many of the most popular locations.