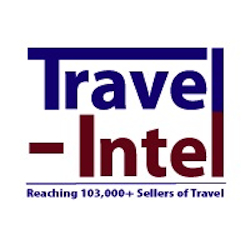 Travel is one industry that does not stay still.
San Francisco, CA (PRWEB) February 19, 2013
One year after Costa Cruises lost the Concordia to shallow seas off the coast of Italy, the cruise line is bouncing back in some unexpected and surprising ways. In the latest issue of Tours.com's Travel-Intel, editors sat down with Costa Cruise's Scott Knutson, vice president of marketing for North America, to find out what's been learned and discerned about the cruise industry in the wake of recent disasters at sea.
Travel-Intel also looks at Cuba, a destination that has been gaining favor and attention as a top spot for Americans to visit. Although tour operators sending Americans to Cuba must comply with certain regulations, the publication highlights one company that is making it very easy for Americans to see this once forbidden island nation.
And while many travelers are happy to plan their own travel arrangements these days, there are those travelers who would rather allow destination experts to handle the call. But then, who to call? Travel-Intel looks at four travel companies, all specialists in their areas of the world, who are members of the exclusive Kurtz-Ahlers collection of travel companies and could be tabbed as the ones to dispatch to handle travel arrangements for those travelers who may be considered the hardest to please
.
Meanwhile, Travel-Intel offers money saving tips on travel during Spring Break this year and also brings an up-close look at travel to Micronesia with a feature on adventure vacations in Kosrae.
Travel-Intel, a division of Tours.com, monitors the travel industry with weekly newsletters on trends, news and updates about the travel industry sent to a database of more than 100,000 travel agent subscribers in the U.S. and Canada.
Although Travel-Intel is direct-mailed, current features and archives can be viewed at http://www.travel-intel.com.
"Travel is one industry that does not stay still," says Lark Gould, content director for Travel-Intel and Tours.com. "We are out there finding out what's new, what's worth knowing, and what is worth trying in travel by dispatching our writers to conferences and destinations all over the globe."
Gould, a veteran travel journalist who has been covering the travel industry for more than 20 years, puts her incisive perspective into the weekly publication, with features and news updates on the 1st and 15th of each month.
These issues are complemented by the Travel-Intel "packages" publications that detail great deals to be found at hotels and resort locations worldwide, all sent to more than 100,000 travel agent subscribers in the U.S. and Canada, before posting on Tours.com. Gould also serves on the editorial team for travel at the Washington Times.
Tours.com is the worldwide directory of travel. As the most comprehensive tour and travel directory out there Tours.com has been operating as an authority website since 1995 with a deep and searchable database of tours and tour companies according to company, region and experience. It features more than 8,000 tour companies around the world. It is also a one-stop resource for visa information, important phone numbers for travelers, regional experts, and travel agents certified with in-depth knowledge in their chosen areas.