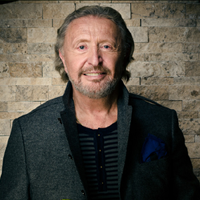 "I recently had my Eight Grade Millionaire book digitized so more people can get a copy for free and discover that we are all capable of greatness."
Toronto, Ontario, Canada. (PRWEB) February 19, 2013
Ed Mercer's official ad campaigned launched 1 week ago. The goal is to reach at least 100 people that are willing and capable to follow Ed's mentoring and instructions to achieve millionaire status within the next 2 years. Ed Mercer acknowledged, "The campaign is taking off and the results so far are stellar. With literally 1000s of people clamoring to find out what this is all about, 100s are filling our conference everyday to find out more". The billionaire businessman and philanthropist known as the "8th Grade Millionaire" (also the title of his 2011 book) for having dropped out of school after the eighth grade, became a millionaire by the age of 27. He went on to set numerous records through his storied career and is known to be an ardent supporter of environmental causes.
"I have also had my book 'The Eighth Grade Millionaire' recently digitized for PDF readers so people who attend my online seminars can get a signed copy of my book for free." As Ed explains further about his book, "Anyone can go to Amazon and purchase the paper back version for around $25, but I really want the message from my book in as many hands as possible". Ed Mercer also stated "The message is basically, if I can do it, so can you. My book gives you a pretty good foundation of the challenges I faced. I want people to know, with the right attitude we can accomplish anything we set out to do, regardless of our history'.
Ed Mercer became a self-made millionaire by the age of 27 and is the man behind the popularization of such toys as the bird that dips into a glass of water, the mood ring, and the glowing yo-yo. He moved to Costa Rica in the 1980s and became a champion of numerous environmental causes, creating the largest sanctuary for various tropical birds, turtles, and monkeys in the world. Known as "Mr. Costa Rica", Mercer is the largest private landowner in the country, and was inducted him into the Environmental Hall of Fame in 2008. He has helped more than 50 people to become millionaires in the past.
The troubled world economy has provoked action by Mercer who stated, "Every week I receive hundreds of emails from people needing help. The economic statistics are a nightmare! More and more people depend on government assistance. Families are falling apart and people don't know where to turn. I know that I cannot even make a dent in the problem by simply giving people money. Plus to me, sometimes a hand out is really just a hand down."
Instead Mercer has announced a historic effort as his way of helping to address the problem, and in so doing set a new Guinness World Record. He continued, "I am going to personally mentor and coach 100 people to become millionaires. I know that I can make the biggest difference by empowering people, teaching them what I know, and guiding them to achieve their own dreams. And I have no interest in helping millionaires become multi-millionaires. I am looking for average, normal people that have the drive and ambition to be successful, but simply need a break to open that door and make it all happen. This is all about making a difference and leaving the world a better place than I found it, and empowering 100 other people to do the same."
Anyone interested in participating in Mercer's 100 Millionaire challenge is encouraged to request more information. The program is available to participants worldwide. And now when you attend one of his online conferences, you can receive a signed ebook copy of his book, "The Eighth Grade Millionaire" for free.
For more information to go http://themillionairechallenge.net/