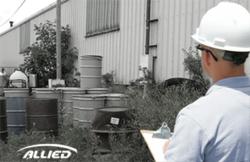 Mr. Bourne has managed over 8,500 environmental and industrial remediation projects including some of the largest environmental contamination clean-ups in the United States
Lima, Ohio (PRWEB) February 21, 2013
Headquartered in Lima, Ohio, Allied has provided specialized environmental consulting and industrial maintenance services for more than 25 years. Building on the momentum of a strong 2012, Allied is poised to continue expansion of services and geographic coverage into 2013.
To further the expansion, the firm has appointed Bob Bourne as Operations Manager. According to Steve Carr, Allied CEO, Mr. Bourne will be instrumental in managing company's growth. "Bob has been a leader in our industry for over three decades, and we are fortunate to have his knowledge and experience spearheading our professional staff', Carr stated.
Mr. Bourne's successful career has included project management and operational leadership for notable firms such as OH Materials, Heritage Environmental, and Terra Contracting. Mr. Bourne has managed over 8,500 environmental and industrial remediation projects including some of the largest environmental contamination clean-ups in the United States.
Mr. Bourne will manage day-to-day operations, oversee operational improvements, and provide technical expertise across Allied's broad service offerings.
About Allied Environmental Services, Inc.
Allied Environmental Services, Inc. (Allied) is an environmental consulting and contracting firm located in Lima, Ohio. For over 25 years, Allied has provided professional environmental management solutions to property owners, lenders, municipalities, schools, hospitals, and private industry. Allied specializes in hazardous waste management, emergency spill response, industrial cleaning, asbestos abatement, underground storage tank closure, Phase I ESA, and air quality testing.
For more information please visit us on the web at http://www.allied-environmental.com.