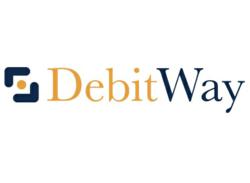 Those who are sending and receiving money to and from Canada are turning more and more to INTERAC® Online as their preferred method, and that's what DebitWay.ca specializes in.
(PRWEB) February 20, 2013
A recent article by The Guardian UK entitled "Where does the money go? Remittances around the world visualized" reveals just how important Canada is to the success of the growing and expanding remittance market – punctuating why DebitWay INTERAC® Online remittance services are key for any company offering remittance to and from Canada.
"It is no surprise to DebitWay at all that Canada ranks amongst the top countries in the world in the amount of remittance it sends to other countries," says Rod Tomita, Regional Senior Business Development Manager for DebitWay.ca "because we have the data on our end too that shows not only the growth in the global remittance industry, but that those who are sending and receiving money to and from Canada are turning more and more to INTERAC® Online as their preferred method, and that's what DebitWay.ca specializes in."
According to the Guardian article, remittance payments totalling $23.4billion were sent from Canada to countries around the world, leaving only Saudi Arabia and the United States ahead of Canadian remitters with total remittance sent from those countries at $24.19billion and $120.16billion respectively.
Canada is home to an increasingly robust population of migrant and seasonal workers who have helped bolster the remittance industry within the country, but continued growth in the industry must include integrated payments options for INTERAC® Online for customers as credit cards are increasingly hard to procure for immigrants, new residents and those applying for citizenship.
While credit cards may be out of reach for many of those just arriving to Canada, the bank accounts that these remitters open are issued a bank card that allows the card holders to shop and send remittance online using services like DebitWay INTERAC® Online solutions.
"Credit cards are a stumbling block to the remittance industry in Canada because they cut out the base customers that keep the industry growing," explains Rod Tomita "and it takes those customers very little time to realize that their best option in sending money home to friends and family are choices like DebitWay INTERAC® Online services. The faster industry leaders realize this, the faster we can help them tap into the market even further."
DebitWay.ca can quickly and easily integrate any existing remittance company to accept INTERAC® Online solutions and increase their traffic significantly. Companies with a proven record of transactions and a commitment to offering their Canadian customers a safe, secure and trusted way to send remittance can email DebitWay directly to learn more at, social(at)debitway(dot)ca.
For more information about DebitWay, visit http://www.debitway.ca.
About DebitWay
Headquartered in Montreal, Canada, DebitWay.ca is a certified payment provider that offers INTERAC® Online Payment (IOP) solutions. Simply by adding additional Debitway.ca payment options to already existing platforms, Debitway.ca partners can begin accepting bank payments in real-time instantly.
DebitWay.ca's list of partners are comprised of some of the most experienced and knowledgeable people within the payment processing industry. Currently, participating financial institutions include: BMO Bank of Montreal, RBC Royal Bank of Canada, Scotia bank and TD Canada Trust.
Contact Information:
Rod Tomita
social(at)debitway(dot)ca
1-877-332-4802