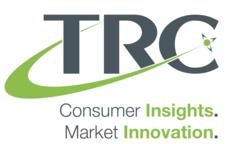 Philadelphia, PA (PRWEB) February 22, 2013
Bob Hull, Vice President of TRC Market Research, will be speaking at the AMA Non-profit Marketing Conference in Washington, DC on July 15-17, 2013 about innovations in the area of new product (service) development research.
The presentation will focus on innovations in the areas of new product development research. Bob Hull will consider four new approaches to conducting product and/or service development research across the various stages of the product development life cycle: ideation, feature prioritization, and optimization. Each approach addresses the reality of today's business climate – smaller budgets and fewer resources – and focuses on getting "more with less." The discussion of the approaches will be followed by a case study showing how mobile can be an effective "more with less" platform for conducting quantitative product development market research.
About TRC Market Research, a new product research firm
TRC Market Research is a new product research and analytics firm that pairs customized solutions with senior-level attention to help solve business problems. TRC provides expertise in designing and implementing successful choice-related research, such as product configurators, discrete-choice conjoints, max-diff tournaments and other analytical techniques.
Philadelphia-based TRC Market Research is affiliated with CASRO, ESOMAR and the American Marketing Association.
For more information, call Lenka Kolar at 215.641.2225 or visit http://www.trchome.com.