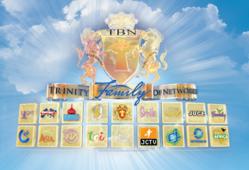 ... for many years to come these studios in the very centers of two major international cities will stand as a testament to God's faithfulness...
(PRWEB) February 21, 2013
Trinity Broadcasting Network, the world's largest Christian broadcaster, announced that it is months away from launching state-of-the-art television production studios in two major international cities, London and Jerusalem.
With more than 20 TBN networks broadcasting 24 hours a day throughout North and South America, Europe, Africa, the Middle East, and Asia, a great need exists for the ongoing production of high quality Christian programming. In October 2012 TBN founder and President Dr. Paul Crouch announced that the network had purchased a facility in London that would become the new headquarters for TBN Europe, as well as a production facility serving TBN's Russian, Middle Eastern, and Asian networks.
"London is home to peoples from all over the world, and the corridor through which millions of individuals travel to and from their homelands," said Dr. Crouch. "TBN's new three-story studio, located in the middle of this great ethnic diversity, will be a fountainhead sending the Gospel throughout Europe, to our six Russian affiliates, and to Nejat and the Healing Channel broadcasting the good news throughout the Middle East."
Dr. Crouch said he expected the facility to be up and running in time for a series of special live TBN 40th anniversary broadcasts from London in May 2013.
Meanwhile, thousands of miles away work is moving ahead rapidly on TBN's new Jerusalem studio, purchased last year as home for the Israel-based Shalom network, launched in 2011 as an outreach to the millions of Russian Jews who have returned to their homeland over the past thirty years.
Dr. Crouch explained that unlike most property in Israel, which is owned by the government and simply leased to groups and entities, TBN's four story building — a stone's throw from historic Mount Zion, Mount Moriah, and the Mount of Olives — is owned outright by the network with no strings attached.
"For added measure," he noted, "the dividing line that Israel's famous general, Moshe Dyan, drew between east and west Jerusalem many years ago runs right through the middle of TBN's new studio. The prophetic significance of this is profound, as with one hand TBN will reach out to Jewish inhabitants, and with the other Jerusalem's Arab population."
Like TBN's London studio, the new Jerusalem facility will be operational in the next few months, as TBN celebrates its 40th anniversary. In addition to serving as the headquarters for TBN Shalom, the studio will be used to produce programming for Nejat, the Healing Channel, and TBN's other international networks.
Said Dr. Crouch: "I believe that for many years to come these studios in the very centers of two major international cities will stand as a testament to God's faithfulness, as well as the commitment of our many partners, whose prayers and support are enabling TBN to broadcast hope and healing to every corner of the earth."