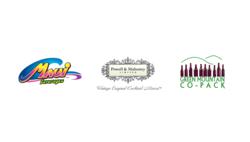 "Our chain accounts will experience tremendous value add in menu ideation/creation and differentiation which will create stronger offerings, speed of service, and signature programs for our clients." -Mark Mahoney, Thirsty Ventures, Inc. CEO
Salem, MA (PRWEB) February 23, 2013
Thirsty Ventures, Inc. parent company of Powell & Mahoney, Ltd. and Maui Beverages is proud to announce a newly-minted partnership with acclaimed spirits and cocktail experts Tad Carducci and Paul Tanguay, better known in the beverage industry as the Tippling Bros. The two companies have enjoyed a project-based working relationship over the last six years and realized that the time was ripe to combine forces, passions and collective experience to create a dynamic, innovative group that will quickly become THE benchmark in beverage solutions.
Tippling Bros., which has been in operation since 2007, has become one of the most recognized and respected beverage consulting companies in the industry, creating cocktail menus and developing full beverage programs for single-unit restaurant and bar concepts, national hotel and chain restaurant groups, as well as with scores of spirit, wine, beer and non-alcoholic beverage brands. In addition to the consulting side of their business, Carducci and Tanguay are operating partners in multiple restaurant and bar concepts in New York City, Chicago and Miami.
"I believe the potential is truly unlimited", says Carducci, in relation to the new union. "We all share exceedingly high standards of quality, craft and consistency. We all possess entrepreneurial mindsets; are always striving to do things more creatively, more effectively and just plain better. Maybe most importantly, we like to hang out with each other."
The partners will be doing a lot of hanging out together at Green Mountain Co-pack, the new production facility in Williston, VT. Says Paul Tanguay about the ability to create, test and perfect all manner of beverages and other products, "the fact that we have this amazing production facility in Vermont is tremendously exciting. We can focus on the craft, making things in small batches, and we have the technology and support to get those products into the hands of everyone who wants them." "Which is going to be a hell of a lot of people", adds Carducci.
"This partnership adds power to our long-standing relationship with Tad and Paul", says TVI President and CEO Mark Mahoney. "We can now give our customers direct access to two of the preeminent minds in this industry along with producing their creations in our state-of-the-art production facilities. Our chain accounts will experience tremendous value add in menu ideation/creation and differentiation which will create stronger offerings, speed of service and signature programs for our clients."
Tippling Bros., who recently won the Cheers! Magazine Beverage Innovators of the Year 2013 Award will focus on flavor and recipe development for all existing Thirsty Ventures, Inc. products as well as concepting, development and marketing strategies for all new products in the pipeline. They will also use their national accounts contact network, extensive training experience and reputation for success to build strong relationships with beverage managers and bartenders in the on-premise side.
"One of the hugest hurdles we have faced in our work with chains and national accounts over the years is the disconnect between desire and execution", says Carducci. "We have been hired countless times to create cocktails and train staffs on how to make unique, signature cocktails, only to realize that they did not have the manpower or access to ingredients to maintain the programs after we left". After wondering to themselves, on multiple occasions, why no one was able to address the disconnect, Tippling Bros. recognized that by partnering with Thirsty Ventures, Inc. they could help resolve the dilemma and provide a solution for their clientele in a simplified cost effective manner.
About Thirsty Ventures, Inc.
Thirsty Ventures, Inc. is a boutique advisory firm whose passion is rooted in expanding access to healthy food and drink options for all. The firm develops and operates growth brands in the Natural Food & Beverage space with a focus on opportunities that demand deep industry expertise and turnkey development resources. Through its in-house resources, the firm offers solutions from product development, manufacturing, private label programs, and positioning to deliver powerful commercial outcomes for its clients and portfolio. The Thirsty team brings over 70 years of combined industry experience to bear and has offices in Salem, Massachusetts and Burlington, Vermont.