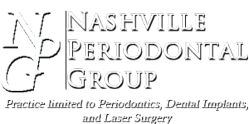 Nashville, TN (PRWEB) February 24, 2013
Nashville Periodontal Group now provides sedation dentistry options to Forest Hills, TN patients seeking low-anxiety dental treatments. Using a variety of different sedatives and methods, the doctors are able to reduce or eliminate anxiety related to dental procedures.
Many patients tend to have anxiety related to dental work, whether they have formerly had a traumatic experience themselves or have heard about someone who has had a bad experience. However, new dentistry methods are all about reducing anxiety and fear as well as the pain and discomfort a patient may feel.
At the Nashville Periodontal Group, a patient can opt for one or more sedation methods to reduce anxiety and pain. A sedative may be administered orally, through nitrous oxide, through an IV, or even locally. The local anesthetic is used to numb a specific area prior to a procedure. The nitrous oxide, or laughing gas, may be used prior to a number of different procedures, and the dentist is able to monitor and adjust the amount of sedative being administered as needed. An oral anesthetic is a pill that the patient takes an hour or so prior to arriving at the dental office, and then they are completely relaxed throughout the procedure. The intravenous sedative can help with severe anxiety, although another method will be used for patients with a fear of needles.
Now patients from Forest Hills can enjoy the benefits of sedation dentistry at the Nashville Periodontal Group. This means that there is no reason to needlessly suffer from dental anxiety. There are different sedative levels and types available, so it is important to discuss one's anxiety and fears with Nashville Periodontal Group so that the appropriate method can be selected. Additional information is available at http://www.nashvilleperio.com.
Nashville Periodontal Group is a periodontal practice offering patients' personalized dental care for Nashville, TN. Drs. Akin and West are part of one percent of dental professionals providing the most recent FDA cleared laser procedure for gum disease and periodontal treatment. Along with laser dentistry they have a strong focus on patient education on gums. To learn more about Nashville Periodontal Group and their dental services visit their website at http://www.nashvilleperio.com and call (615) 800-3686.