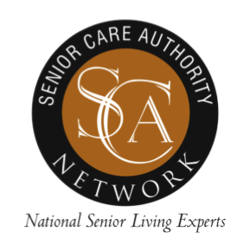 This is not a commodity, like booking a hotel room. You are dealing with people's lives!
Sonoma, CA (PRWEB) February 26, 2013
Making the right care decision for parents and other loved ones can be a daunting task filled with stress, tension and pressure. In addition to living at home with a caregiver, there are many assisted living and care options to consider including locations ranging from larger communities with hundreds of residents to smaller, residential care homes with less than 10 residents. "We are often contacted by an adult child when something happened to Mom or Dad and assistance is needed," says Frank Samson, CSA, founder of Senior Care Authority. "Too many falls may have occurred, taking incorrect amounts of medication, leaving the stove on or loss of a spouse-caregiver are just to name a few. In many cases, there may be some cognitive issues like dementia that is making the situation very difficult for the family," he continued.
The company has set up a network of senior placement advisors in California, Colorado, Arizona, Oregon, Illinois, Florida and New York with plans to expand in the next 30 days in New Jersey, Maryland, Pennsylvania and Ohio. These knowledgeable advisors help make the search process for families much smoother and easier in order to make an informed decision. Each advisor has spent countless hours inspecting locations, including mid-larger size communities as well as smaller, residential care homes, meeting the staff and reviewing state reports to best inform families of a particular location. These advisors will meet personally with families to discuss various options and will accompany them on visits to locations to ensure all questions are answered.
The local SCAnetwork Advisors are owners of their own business, can help in locating the best options for loved ones and can also be a great resource for these families if they need assistance with legal, moving, Veteran benefits for long-term care, medical professionals and more. Sydney Kennedy, CSA, who owns Time To Move Care Placement and represents SCAnetwork in San Diego, has been helping families for several years. "Families are regularly confronted with situations of having to make decisions in areas they are not familiar with. This can be very scary and emotional, and our service is here to help," says Kennedy.
There are companies online that try to play matchmaker by coming up with assisted living locations that are in the same general geographic area that the family is looking for. Though some have "advisors" to answer questions, these people are part of call centers and are not familiar with the local community or locations. "This is not a commodity, like booking a hotel room," Samson said. You are dealing with people's lives," he continued. Though SCAnetwork has an Assisted Living Directory online, they do advise families of the local advisor who will meet the senior and their family, do a proper care assessment, understand their financial situation and accompany them to see the best options based on these parameters. Even after placement, they stay in contact to ensure that the family is satisfied and to answer further questions and provide the necessary support.
The beauty of this business model is that the family does not pay any additional money for this service. Similar to an insurance agent when buying a policy or a real estate agent when buying or renting a house, the Senior Placement Agency is paid a commission from the assisted living or dementia care location.
Senior Care Authority Network (SCAnetwork) has Advisors located throughout the United States who provide assisted living, dementia care and residential care home placement service. The company also provides a senior placement training program to those interested in starting their own senior care business. To reach a Senior Care Advisor in your area, contact SCAnetwork at (866) 717-2477 or go to http://www.SeniorCareAuthority.com.