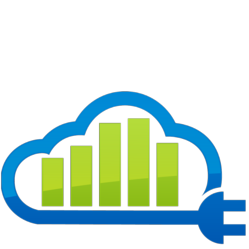 Bidgely: Creating a New Paradigm in Residential Energy Analytics
Sunnyvale, CA (PRWEB) February 25, 2013
Bidgely, a smart meter data analytics company, announced today that Prateek Chakravarty, Bidgely's VP of Sales and Business Development, will share expert insights as a speaker at Parks Associates' Smart Energy Summit: Engaging the Consumer, from February 25-27 in San Antonio, Texas. Prateek Chakravarty will participate in the session "Big Data and Analytics: Monetizing Data" on February 27, 1:00 PM CST at the Sheraton Gunter Hotel.
The Smart Energy Summit examines the expanding market for energy solutions and home controls and its impact on utilities, service providers, retailers, manufacturers, and consumers. Parks Associates research shows the energy management market, especially through connected solutions, is drawing renewed interest from younger consumers, with 90% of U.S. consumers 18-34 willing to pay for a smart thermostat or smart water-tank controls to save 20% on their energy costs.
Prateek Chakravarty will offer his perspectives as an industry practitioner who uses cloud-based non-intrusive smart meter data analytics techniques to help utilities realize increased energy and peak demand reduction through enhanced consumer engagement and effective operations.
"Parks Associates research shows a growing number of U.S. households have energy management capabilities," said Stuart Sikes, president, Parks Associates. "We look forward to addressing these opportunities at this year's conference and analyzing new market developments, including new products, applications, and services that are creating value and innovative monetization opportunities; steps to integrate energy solutions with home controls and security as part of a comprehensive connected home strategy; and new business models for in the security, cable, telecom, utility, retail, or HVAC channels.
Smart Energy Summit hosts more than 200 executives representing utilities, telecom and security companies, retailers, and OEMs presenting on the state of the market and the emerging consumer and business opportunities. The fourth-annual Smart Energy Summit will take place February 25-27, 2013, at the Sheraton Gunter Hotel in San Antonio, Texas.
About Bidgely
Bidgely's goal is to create a new paradigm in residential energy management with real-time Appliance Tracing™ - a patent-pending technology that is designed to learn and analyze energy data from millions of homes and generate appliance-level insights. These insights enable utilities to realize increased energy and demand reduction through enhanced consumer engagement and effective utility operations. Bidgely's web and mobile apps not only eliminate the need for a dedicated in-home display screen in the house, but also make it convenient for consumers to access their information and receive real-time alerts whether at home or outside. Incorporated in January 2011 and privately held, Bidgely is headquartered in Silicon Valley. For more information, please visit: http://www.bidgely.com.