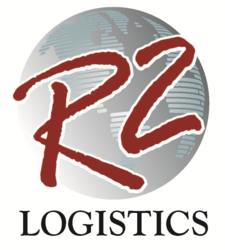 Tender to R2 and sleep well at night.
Jacksonville, Florida (PRWEB) February 26, 2013
R2 Logistics, Inc., a third party logistics service provider, has released the results from their 2012 year-end customer survey. Eighty-five percent of the customers surveyed said they are loyal to R2. These customers feel great working with R2 and would recommend them to others. They also found four key areas where their company excels:
Excellent Customer Service
Several customers said R2 Logistics goes the extra mile or goes above and beyond the call of duty. But what does this mean? Randy Cutherbertson with Summit Steel said it's, "…like working with an integral part of your own company understanding and grasping the needs of the customer…" Sarah Pero of ProTrans International said our service was like that "…of any reliable asset based provider in the market today."
Communication
Numerous customers commented on R2's ability to give prompt responses to any type of inquiry. Penny Utecht of Carrier Corporation said, "When needing a truck to make my deliveries happen I don't have to wait any length of time to get an answer." However, communication doesn't have to be initiated when there's an immediate need. Betty Norwood of CertainTeed attested to this by saying, "Every morning someone from R2 will give me a call to see what I am working on for that day or for the next, and this has been a great help to me."
Honesty
Honesty plays an imperative role in a company's ability to offer superior customer service. Sometimes this involves "…getting a 'no' when things aren't feasible instead of getting a 'yes' just to have it given back to me later on," said Sharon Whiteacre of Reckitt Benckiser. Matt Davis of PolyOne Corporation also mentioned this, "They help me out in a lot of hard situations, and are honest about their capacity and ETA's."
Peace of Mind
Excellent service, superb communication and honesty leads to what every customer should seek from their 3PL; peace of mind. Kathy Munroe of Armored Auto Group said, "It is refreshing to know that when R2 is given our loads they are the only loads we do not have to follow up on." Ty House from Jarden Home Brands followed suit by saying, "Tender to R2 and sleep well at night."
President and CEO, Ben Gase, remarked, "Given the survey results and feedback, it is evident we are on the right track to achieving our targets but there is still some work to do. My concern is the 15 percent of customers who are only satisfied with our service. Internally, we can't be satisfied with our output until 100 percent of our customers are loyal to R2 Logistics. I'm confident that our team can adjust and reach this target." Matt Elsass, Vice President of Operations, also commented by saying, "Customer service is our number one priority on every haul. The feedback received is evidence that our efforts to be the premier 3PL do not go unnoticed. I commend all our employees for their dedication and belief that R2 Logistics is the best in the industry."
About R2 Logistics, Inc.
R2 Logistics, Inc. is a third-party Logistics Company headquartered in Jacksonville, Florida. The company works with over 20,000 transportation providers nationwide. R2 Logistics delivers industry-leading services through four primary operating branches. These branches focus primarily on full truckload transportation, as well as services including expedited freight, less-than-truckload (LTL), intermodal, certified hazardous material, specialized hauling and supply chain management. For more information about R2 Logistics, visit http://www.r2logisticsteam.com.