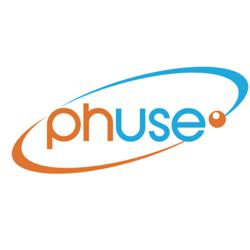 Now it's time to take that last step of standardizing our analyses and code as much as possible.
Silver Spring, MD (PRWEB) February 27, 2013
PhUSE, a global non-profit community for the advancement of clinical informatics, invites contributions to an open source repository of computer programs, tools. The repository will be a major collaborative initiative that is open to use by academics, pharmaceutical and biotech personnel, and regulators.
The open source repository is one of a series of bold initiatives that were launched out of the March 2012 PhUSE/FDA Computational Science Symposium (CSS). The focus of the initiatives is to improve the collection, reporting and analysis of medical data.
An FDA spokesperson noted of the collaboration's future work, "The CSS provides our FDA Reviewers and operational team an opportunity to share their experiences, collaborate with industry, and really work on the issues we have in the review process. Last year was the beginning of this great opportunity to collaborate and we hope more of our industry partners attend this year."
There are great advantages to contributing to the open source repository. A collaborative approach between industry, regulators and academics should reduce time spent within individual organisations to develop systems and tools for analysis and reporting of clinical data. Aligning the tools and approaches to the analysis of clinical trial data between pharmaceutical industry personnel and regulators should also improve the ability of all parties to draw similar conclusions and results from data.
After a review of available options, the open source repository has been set up using the Google Code platform. A Call for Scripts has been issued asking for individuals and organisations to contribute to the initiative. Organisations and individuals that work with medical data are asked to consider contributing programs, tools and resources, although involvement as a user of code is also welcome.
The PhUSE vision for the future of this initiative is that the repository will become populated with useful tools, programs and resources that will be used across the statistics and computer programming community, building and strengthening existing CDISC standards. To further this vision, PhUSE has an on-going project to define what type of scripts and programs are needed, and to develop "white papers" to describe these requirements. Further calls will be issued relating to requests for development in specific topics of interest covered by these white papers. In the pharmaceutical industry, there is a perception that validated software is not compatible with an open source approach. PhUSE is continuing to work on processes to ensure that the repository can manage and store validated scripts.
Chris Decker, PhUSE FDA Liaison Director, stated "The ability to have an open and central repository for code within our industry would provide the last piece of the standardization puzzle. Over the last 10 years, we have developed and implemented the CDISC data standards. Now it's time to take that last step of standardizing our analyses and code as much as possible."
If you would like to get involved and learn more about this project, please investigate these resources:
Details of the project: http://www.phusewiki.org/wiki/index.php?title=User_Guide_for_Standard_Script_Repository
The Google Code Repository: https://code.google.com/p/phuse-scripts/
Contact the script repository managers: Email: code(at)phuse(dot)com
PhUSE, Share – Contribute – Advance, provides the industry with the premier platform for creating and sharing ideas, tools and standards around data, statistical and reporting technologies; PhUSE is a non-profit, volunteer supported, community of professionals who are passionate about advancement of clinical information. Since its inception, PhUSE has expanded from its roots as a conference for European Statistical Programmers, to a global platform for the discussion of topics encompassing the work of Data Managers, Biostatisticians, Statistical Programmers and eClinical IT professionals. http://www.phuse.eu