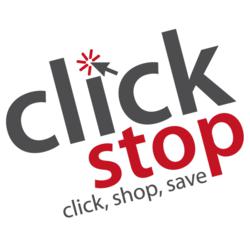 Urbana, IA (PRWEB) February 28, 2013
The first quarter has been a busy one at Clickstop as the e-commerce company has added new employees under both the Clickstop company brand and within the US Cargo Control division. A promotion has also filled a VP position.
Nikki Dudley, Clickstop Wellness Coordinator, has been named VP Operations, Bing Miller Brands. In her new role, Dudley leads a team focused on growing several brands including EcoFoil.com (reflective insulation), BellyBling.net (belly button rings), JustPlasticBoxes.com (plastic storage boxes), AceCatFuriture.com, and SpaceSavers.com.
The Clickstop accounting department welcomed Kala Liebe to its team in the newly created position of Payroll and Benefits Specialist. Liebe is responsible for payroll, benefits, and miscellaneous accounting functions. She was most recently in payroll and accounts payable for Energy Data Resources.
Ben Dudley has joined Clickstop as IT Manger. Dudley oversees the development and maintenance of the IT strategic plan and software development. He was most recently with URrelay, Inc. in Cedar Rapids.
The US Cargo Control division of Clickstop has added to its staff as well. Lisa Finn has joined the company as a Purchasing Specialist, working with VP Purchasing & Logistics, Ben Rechkemmer. Finn comes to Clickstop after working as a Purchasing Manager at a Cedar Rapids company.
Joe Rauch has joined the staff as a Sales Specialist. Rauch assists customers with product selection, product research, quotes, and other sales functions. He was most recently employed with West Side Transport in Cedar Rapids.
Ethan Miles, Matt Bolden and Daniel Garloff have joined the US Cargo Control Warehouse and Fulfillment team as part-time employees. Miles' brings his experience with FedEx to his new role which includes preparing and shipping ground and expedited orders. Bolden and Garloff are working in the manufacturing area at the company's Blue Creek Drive location. Bolden was most recently with the US Army; Garloff was previously a crew trainer with McDonalds.
###
About Clickstop
Clickstop is the parent company of a suite of eleven online retail stores based in Urbana, Iowa. Focused on offering relevant products, timely delivery, and excellent customer service, Clickstop's websites utilize search engine optimization to attract a diverse range of markets, including the moving and cargo control industry, energy efficient insulation products, home organizing solutions, and fashion jewelry. To learn more, visit http://www.Clickstop.com.