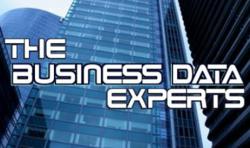 "NAICS Association successfully appends 90% - 95% of all records processed."
Rockaway, NJ (PRWEB) February 28, 2013
Intelligence in marketing has grown exponentially with the growth of modern technology, yet many marketers have yet to make the leap forward. Research that once employed large firms for months to gather and provide businesses with strategic actionable data, can now be gathered, calculated, quantified and enhanced within hours.
The NAICS Association now makes it easier than ever for marketers and businesses alike to embrace the power of data in the modern age by offering 100 free, full marketing record appends to their existing customer databases. Database enhancement provides in-depth insight into a business's current and target markets. The NAICS Association utilizes only the world's most trusted and accurate business data along with the most intuitive matching technology to successfully append to more than 90% of the record they process.
Add mission-critical data elements to client databases:
Businesses today require the ability to identify exactly their current and ideal customers. With custom data appends, the NAICS Association can append critical data fields to a company's existing database, providing insights into the most key elements of marketing and strategic business efforts.
Sizing up a target market:
With access to the most trusted database of businesses in the country, The NAICS Association can append key firmographic elements to any size customer database including but not limited to:
NAICS & SIC Appends:
Identify the industries in an existing market with the Census Bureau's exact classification numbers and descriptions for businesses operating in the US and worldwide.
Append size of business:
Determine key identifying factors of existing client markets by segmenting customers by small, mid-sized, or Fortune 500. Identify the number of employees a business has, or the sales volume.
Top contact names:
Identify the key decision makers within each company to enhance marketing and prospecting efforts.
Append contact information:
Acquire mailing address, physical address, email address or phone numbers.
The NAICS Association successfully appends 90% - 95% of all records processed, providing in-depth actionable intelligence for any size business.
Cloning your best customers:
With the in-depth intelligent data appended to every customer in a database, businesses can identify precisely what their target market looks like from size to location, Amount of sales or number of employees, as well as by industry using NAICS or SIC Codes.
The business data experts at the NAICS Association not only provide the data needed to build a profile of a company's ideal target market, they can take the next step in the process, building custom targeted marketing lists based on the defining characteristics of a business's ideal customer base.