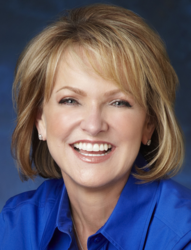 It only takes a moment to change a life.
(PRWEB) February 27, 2013
3.6 million American children are reported as abused, abandoned, and neglected every year. One child dies every six hours as a result of abuse. Approximately 425,000 children are in foster care. 70% of the prison population in the US report having been in foster care. The Pew Charitable Trust reports that the cost of child abuse in the United States is estimated at $284 million per day.
One organization is working hard to do something about these terrible statistics by changing the trajectory of the lives of children in foster care. That organization is Royal Family Kids. Over 10,000 volunteers in 180 locations of Royal Family Kids all over the US take over 7,000 foster kids for a power-packed one week camp in the summer and provide a monthly gathering thereafter, all of which creates life-changing moments for children ages 6-12 who have been victims of severe abuse.
One of those locations is right here in Alaska. Royal Family Kids Anchorage is changing the lives of 60 Alaskan foster children who come from broken, dysfunctional, abusive families. There are over 100 volunteers, and no paid staff. To pay for the camp grounds, transportation, and materials, Royal Family Kids Anchorage hosts an annual fundraiser.
This year's event will host author, radio show host, and former foster child, Rhonda Sciortino. Rhonda authored, Succeed Because of What You've Been Through, she hosts Rhonda's Radio Show in Southern California, and serves as a spokesperson for Foster Care Alumni of America. Rhonda went from abandonment, abuse, poverty, and hunger to an amazing life of personal and professional success. She credits her success with a brief encounter with people who showed her there was a better way to live.
This year's Royal Family Kids event will be on Friday, March 22nd at 5:30 at Change Point Church at 6689 Change Point Drive, Anchorage. The event is free, but there will be a silent auction to raise funds needed for this summer's camp. For information on the event, call 907.243.1777 or email royalfamily(at)faithak(dot)com. For information on Rhonda Sciortino, go to http://www.rhonda.org.