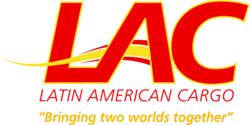 Latin American Cargo specializes in many areas of transportation like flatbeds, reefers, and inter-modal shipping.
Staten Island, New York (PRWEB) February 28, 2013
Putting in the effort to create a new User Interface (UI) Website Design, Latin American Cargo (LAC) shows that shipping to Mexico is not their only specialty. A crisp and simplified new look will be making it easier than ever for clients and anyone else to see exactly what kinds of specialized services LAC offers. Examples of such services which was lacking in exposure on the old website were flatbed transportation, and Business Development support in Mexico and South America..
This new website has been commissioned by LAC and handed to a skilled UI web designer Ronald Mason. His work is varied, consisting of UI website design, graphic design, video, branding, and SEO. His broad range of skills has been adapted well to the LAC website, adding character and flavor to a company in the transport industry, which traditionally has it's difficulties in marketability.
Latin American Cargo, a premier transport company specialized in shipping to Mexico and South America, has been known to embrace technology and alternative means to reach their clients. Short videos like this one are meant to introduce anyone curious about LAC to their CEO Homero Herrera. Other videos have been introductions to useful information on topics like Incoterms, and perhaps this latest step in new website design may be a prelude to more of such videos.
Flatbed transportation is only one such specialized service of ground transportation that LAC offers clients shipping to Mexico or anywhere else. Other services like reefer trucking, warehousing and distribution, and business consulting are all specialties of LAC. With the new user interface website design by Ronald Mason important information like this should be easier to access.
A company that invests in it's clients is rare and well appreciated, and this is what Latin American Cargo is doing by improving their website design. Since the website is the first stop for many who are new to Latin American Cargo, it is imperative that the first impression be strong and positive, and any subsequent research into costs of shipping to Mexico, for example, be simple and intuitive. With this accomplished LAC can move forward with what they do best: transportation to and from Latin America.
About Latin American Cargo
Latin American Cargo (LAC) is a shipping and freighting company specializing in shipments going to and from different areas in Latin America. Recently gaining NVOCC status in the USA, LAC has expanded its abilities to serve customers who need to ship their goods from Canada and the US territories to Latin America. LAC is experienced with air, sea and ground transport, and it's Mexfreight division, short for Mexican Freight, handles almost exclusively the transport to and from Mexico and acts primarily as a road transportation service.