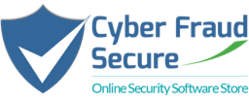 Our mission is to keep our customers` digital life secure
Dubai, UAE (PRWEB) February 28, 2013
Recently several cyber security companies issued a report and found several complicated espionage setups in various countries targeting European and American government, diplomatic organizations, big corporate houses and small companies. The modus operandi has been the use of malware programs targeted on computers, networks and smartphones. The malware programs were designed to extract emails, crucial files, record key strokes and browser activity and capture screenshots of the computer screen to trace user`s login credentials.
However, the most notable factor in this whole operation was the "spear phishing" which cyber criminals used solely for infecting and damaging the computers. These cyber crimes can easily be avoided by following the below mentioned methods:

Educating users – What types of emails should be opened and how to identify spam emails. Keeping users informed about popular unsolicited emails
Tagging users – The enterprise networks should be able to identify security breaches within a network and should be able to identify and tag the computer, which has been compromised after such an attack.
Using homogeneous software solutions – Enterprises or SOHO users must opt and choose the right software solution for their computers after a complete evaluation of the products. Once, the right solution and combinations has been finalized it should be deployed as a standard security policy in an organization.
Giving a considerable thought to these various cyber crimes, the highly skilled team of CyberFraudsecure.com strives to educate its customers about all kinds of security software products that helps combat a plethora of malicious programs.
"The software categories and the range of products that we have showcased on our site, provides 360 degrees protection and easy- to- use services. Our mission is to keep our customers` digital life secure by keeping them updated about the newest forms of malicious strains emerging in cyberspace, "said Regan Simone, media spokesperson of cyberfraudsecure.com
About CyberFraudSecure.com
CyberFraudSecure.com offers a large range of popular security software for Windows, Mac and Mobile Phones (Smart Phones).
CyberFraudSecure.com is a division of Estel Technologies and Rechargeitnow.com, where, Estel Technologies is a global leader in Mobile Commerce and Mobile Financial Services Software platforms; Rechargeitnow.com is a leading e-Commerce company delivering next generation online-prepaid recharge solutions.