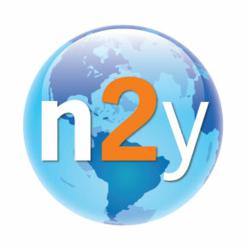 Huron, Ohio (PRWEB) February 28, 2013
N2Y, based in Huron, Ohio and WonderGrove based in Los Angeles, California, collaborate to create the first and only animated episodes with SymbolStix symbol support in each frame. This unique collaboration was created specifically for students with learning challenges. The animated episodes feature messages of health, nutrition, fitness, safety, citizenship and functional life skills.
Most animated cartoons move quickly and contain content or language that may confuse younger viewers or individuals with intellectual disabilities. Incorporating SymbolStix support into the popular WonderGrove animations adds context and understanding specifically for this population. The release of these short, animated episodes is an industry first and will provide the symbol support necessary on each frame which facilitates learning for students with intellectual disabilities.
SymbolStix symbols are also prevalent throughout the entire N2Y product suite including the News-2-You weekly newspaper and Unique Learning System curriculum, both of which are widely adopted throughout the United States. Please visit http://www.n2y.com or http://www.wondergrovekids.com for more information on accessing these animated episodes.
N2Y is a cloud based special education publishing company based in Huron, Ohio. N2Y products include News-2-You weekly current events newspaper, Unique Learning System standards based curriculum, and SymbolStix dynamic symbol set. The New‐2‐You current events newspaper utilizes concise, symbol‐supported text to deliver current events news to the special needs population. Unique Learning System is the only comprehensive standards‐based curriculum specifically designed for special learners. SymbolStix is the industry standard symbol set used exclusively throughout the N2Y product suite and licensed globally by many software and hardware developers. For additional information, please visit us at http://www.n2y.com We can also be reached by e‐mail at contact(at)n2y(dot)com or call us at (800) 697‐6575.
WonderGrove was created to inspire every child to realize their full potential. It provides parents and teachers with a well-rounded selection of animated learning episodes to help children prepare for the daily challenges of life both inside and outside of school. WonderGrove uses engaging animated characters immersed in fun stories to target six crucial areas of growth essential for every child's success. These areas include health, nutrition, fitness, safety, citizenship and functional life skills. Please visit us at http://www.wondergrovekids.com