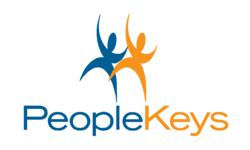 It is widely projected that replacing an $8 per hour employee can cost a company upwards of $3500.
Boardman, Ohio (PRWEB) February 28, 2013
It's no secret that for many companies, budgets have become increasingly tight. When determining what cuts need to be made, one of the first things to be sacrificed is often employee training programs. Unfortunately, companies that attempt to save costs by putting a stop to employee training often find themselves facing unanticipated problems. Employee training programs are instrumental in terms of keeping a company strong and productive. Without them, companies can suffer.
To illustrate the importance of ongoing employee training and support, consider the following:
1) Trained employees exhibit higher levels of performance. This can save time and money.
2) Employees that receive ongoing access to training opportunities are more engaged and invested in the success of the company. A Gallup poll recently revealed that disengaged employees cost the US economy $370 billion every year. Disengaged employees are indifferent to the success of their company, and often are not motivated to meet the needs of customers and clients.
3) When employees are trained, they are more satisfied. This leads to decreased turnover. At the beginning of 2013, Forbes Magazine estimated that the average length of time that an employee remains with a company is under five years. In addition, it is widely projected that replacing an $8 per hour employee can cost a company upwards of $3500. Keeping these numbers in mind, companies are wise to invest in retention strategies.
In accordance with all of the above factors, many companies have opted to place a higher priority on employee training. Unfortunately, even though continuing training and employee development in the workplace is necessary, it is often very difficult to determine which training methods and solutions to use. Because training is most effective when viewed as an ongoing process, it also takes a substantial time commitment to work towards implementing those solutions.
In order to ensure simple implementation of the right training procedures and programs, many companies have begun to turn to third-party solutions. Providers such as PeopleKeys, a 30-year veteran in the field of corporate consulting, have emerged in the marketplace to offer support and direction for organizations seeking company-wide training solutions.
To ensure comprehensive ongoing training solutions are available to their clients, PeopleKeys recently announced the creation of their most powerful training tool: the Learning Management System (LMS). The LMS is a customizable solution for companies seeking to improve or expand on their existing training systems or to develop them for the first time. The PeopleKeys LMS is developed individually for each client, depending on the scope of their needs. No matter what the size of the company, the LMS provides ongoing education, instruction, and training on topics as varied as:

Leadership and management
Sales
Team building
Hiring
Employee morale
Onboarding
Behavioral analysis
Human resources
Conflict resolution
Stress management
Companies that choose to use the PeopleKeys LMS can easily implement training solutions, as the LMS provides access to a wide variety of educational tools and materials. In addition to training videos, employee surveys, reference materials, activities, and assessments, PeopleKeys also hosts an online training and development portal where companies can store manuals, employee handbooks, testing materials, and educational resources for their employees to access on an ongoing basis. The LMS also comes with a dedicated account manager, and can be paired with live onsite training from an experienced PeopleKeys consultant.
Whether a company wants to fully develop the talent that already exists in the office, increase productivity, improve employee satisfaction, strengthen morale, boost communication, or simply increase the bottom line, ongoing employee training is a necessary process. Contracting with a trusted provider can take the guesswork out of the process, and ensure an exponential return on a company's investment.
About PeopleKeys
Whatever the need, from employee orientation and onboarding to training your executive staff, PeopleKeys can unlock the potential in your organization. For more information about the PeopleKeys Learning Management System, please visit http://www.peoplekeys.com or contact Marketing Manager Kaitlyn Miller at 330-599-5580 x113.
###