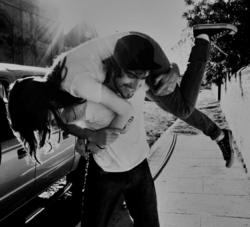 San Diego, CA (PRWEB) February 28, 2013
Dream Buzz, the blog for free social online dating site iDreamofU (IDOU), offers dating insights to help singles find the person of their dreams. There is a statement that has been making the social site-rounds for several years now and claims "According to a psychological study, a crush lasts for a maximum of four months. If four months is exceeded, then it is love." This concept ties love to a timeline and a search for this study yielded no results. Dream Buzz determines what is required to know that love is present.
Three of the 11 signs indicating love is present are being able to move beyond a past relationship, full confidence in the current relationship and complete respect for the partnership.
Getting over an ex can seem impossible. When someone moves from a hurtful and painful period of time with someone to a time of bliss with a new person, this is a sign that the new happy period could indicate love.
In the current relationship, there is trust and confidence in each other. Each partner lets the other know where they are and what they are doing. There is no secret desire to check emails or phone texts in the other's absence.
There are shown signs of respect between partners. Both listen to each other and believe that what each says to the other is true. If one person angers the other, compromise is accepted.
When a person questions whether or not they are in love, IDOU's recommendation is to evaluate the 11 signs indicating love. If the answer to all 11 signs is yes, love is present. To review all 11 signs, read She Loves Me? He Loves Me Not? 11 Signs to Tell That You Are in Love.
About IDOU
Online free social dating site iDreamofU (IDOU) members can visually create a near-lifelike image of the person they would like to meet (Dream image). The IDOU software then matches the Dream image, along with responses to the traditional demographic and relationship questions, to members on the site.
IDOU is a newer entrant into the free social online dating market; a market that is estimated to be in excess of $1 billion. The core differentiating factor between IDOU and all other dating sites is that an IDOU site member builds a visual version of the person he or she would like to meet by selecting an ethnicity, a preferred facial structure along with eye, nose, mouth and hair shapes. Since visual attributes are only part of a member's created profile, responses to the more standard demographic and relationship questions also play a significant role in the matching algorithm.
There is also a non-dating component to the site. Anyone visiting the site can create a person's image just to experience the site.
Launched in April, 2012, IDOU provides an innovative, game-like, and first-in class approach to online social dating for 18-50 year olds in the United States. All services on IDOU are currently free. IDOU will focus on the use of its website and mobile application, as well as other planned applications, to create an online and social dating market niche.