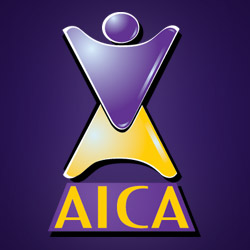 AICA has treated more than 25,000 accident victims in Atlanta.
(PRWEB) February 28, 2013
Accident Injury Centers of Atlanta (AICA), an Atlanta chiropractor, has recently acquired a new 16,000 square foot facility in south Atlanta. AICA already has multiple locations throughout Metro Atlanta and is adding to its family with this large facility. They are currently occupying 7,500 square feet of this facility and have plans to fill the remaining space in the future.
The new facility is in addition to the facilities already utilized by AICA. AICA is committed to serving the entire city of Atlanta and is expanding to help meet their goals. Over their 12 years of caring for injury patients, AICA has treated more than 25,000 accident victims in Atlanta. The new clinic will be offering all of AICA's services in one location. AICA also has some new services and treatments that will debut soon as part of their effort to grow and develop their company.
AICA is a team of auto accident doctors, chiropractors, and physical therapists trained in the diagnosis and treatment of injuries that often result from various types of accidents. Auto accidents and work-related injuries are commonly treated by AICA, because their team of doctors is experienced with the accurate diagnosis and documentation of injuries and assistance with insurance companies. AICA can even recommend experienced personal injury attorneys to their patients upon request.
Accident Injury Centers of Atlanta has several locations throughout metro-Atlanta utilizing a group of medical doctors, chiropractors, physical therapists, and various medical providers who work together to provide the proper evaluation, diagnosis, and treatment for people with accident-related injuries with the goal of minimizing long-term problems. All clinics have access to a state-of-the-art open MRI that can detect soft tissue injuries (the most common type of injury to result from an accident) which x-rays at the emergency room may have missed.
Many work-related or auto accidents require special care as well as special documentation, and AICA is experienced with both. This specialized Atlanta chiropractor is dedicated to making these situations easier for all parties involved. AICA has designated Work Injury Doctors who understand the injury as well as possible work demands or added pressure. AICA thinks that expertise in both the physical and bureaucratic consequences on accident injury can relieve the stress—both mental and physical—put on the patient.
AICA doesn't only treat victims of major accidents. This Atlanta chiropractor also treats back injuries, headaches or migraines, neck pain, and more. An accident as minor as a slip and fall or picking up a box the wrong way can result in major problems, especially with the spine. Many Americans, as high as 75% of the population, suffer from back pain. AICA offers non-surgical treatment options for this type of injury, and uses treatments such as heat therapy, ultrasound therapy, massage, trigger point injections, and electric muscle stimulation to soothe and treat these problems. AICA also uses therapeutic and strengthening exercise programs to get the patient back to full strength and to prevent further injury.
Accident Injury Centers of Atlanta has acquired their new facility in order to better serve their patients in South Atlanta. With a new facility, this Atlanta chiropractor will have 9 locations throughout the Atlanta area and can more conveniently treat injury patients.