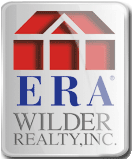 Learn more about Columbia SC real estate trends and local conditions driving the national and local market,
Chapin, SC February 27, 2013 (PRWEB) February 28, 2013
ERA Wilder Realty is hosting its second annual State of the Lake Address on Monday, March 4 at 6 .pm.
The State of the Lake Address is an open invite to anyone who is interested in learning more about current market conditions, Columbia SC homes for sale and issues that are affecting Columbia SC Real Estate. A panel of experts including Todd Beckstrom of ERA Wilder Realty, David Hancock of SCEG Lake Management, Zeke Riddle of Movement Mortgage, Trey Harrell-attorney with Harrell and Martin, and Jim Brown the Broker in Charge of ERA Wilder Realty Chapin.
The ERA Wilder team and associates will be ready to share invaluable information, answer your questions, and help guide you through the opportunities and challenges that lie ahead for Chapin SC real estate. The Panel will be there to explain Columbia SC real estate trends, local conditions driving the national and local market, Chapin SC home values, 2012 sales breakdown, Arcadia SC houses for sale and inventory levels, foreclosures and short sales relating to homes for sale in Irmo SC, lake management, legal issues affecting the lake and a market forecast. If you are trying to decide whether it is the right time to sell or buy, or if you just want to stay informed, then you are urged to attend.
This critically acclaimed seminar will be held at the Timberlake Golf and Country Club and is open to the general public and interested real estate agents. Refreshments will be provided. Due to an overwhelming response last year, pre-registration is required.
For more information or to RSVP, please email Todd(at)era(in)com or call 803-345-6713.