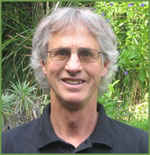 We're very grateful to [Chris Aguilar of Fin Film Productions] -- and to all the other volunteers who make O2H such a success.
Los Angeles, Calif. (PRWEB) February 28, 2013
The Sarcoma Alliance starts its 2013 Ocean of Hope season March 3 with the Cold Hands Paddle at Cabrillo Beach in Los Angeles to raise funds for people across America affected by a rare cancer called sarcoma. The 3rd Annual Power of the Ocean Gala will follow March 23 in nearby Hermosa Beach.
The Ocean of Hope (O2H) is the largest fundraising campaign for the Sarcoma Alliance, a nonprofit based in Mill Valley, Calif. It all began in 1999 when a paddler finished the Catalina Classic Paddleboard Marathon in honor of his friend, Suzanne Leider, a registered nurse with sarcoma, said Alliance board member Marites Tullius of Los Angeles.
That December, the two friends dreamed up the Ocean of Hope. It became a reality in the summer of 2000, and they recruited others to paddle, said Tuilius, a nurse practitioner. The team grew to include stand-up paddleboards, outrigger canoes and other water craft at races across the country. People who raised $3,000 could have the name of a person with sarcoma on a paddleboard.
Since then, O2H has raised more than $600,000 for the Alliance, Executive Director Arthur Beckert said. Pete Stirling of Watermen's Applied Science announced today that O2H will remain one of the parnter charities for its five Paddle for Humanity races across the country, as it was last year.
All proceeds from the Cold Hands Paddle will go to the Alliance's Assistance Fund, which helps sarcoma patients get a second opinion from an expert, he said. Volunteers will start setting up a registration table at 7 a.m., and the 4-mile race starts at 8:30 a.m. There will be food and drink before and afterward at a reception between 10-11 a.m. The event is free, but parking is $7. O2H team members will sell T-shirts, gear and raffle tickets.
This year, O2H will raffle off two Joe Bark paddleboards and a surfboard from San Pedro Surf and Sport, said O2H co-captain Aimee Spector. The surfboard winner will be announced at the Cold Hands Paddle. One paddleboard winner will be announced at Rock2Rock Paddleboard Race in June and the other at the Catalina Classic in August.
Chris Aguilar of Fin Film Productions shot a gorgeous video of the O2H team at last year's Catalina Classic, Beckert said. "We're very grateful to him -- and to all the ohter volunteers who make O2H such a success."
The film will debut at the Power of the Ocean Gala, 5-10 p.m. March 23 at the Kiwanis Club Hall, 2515 Valley Drive, Hermosa Beach in LA County. Tickets are $10 in advance, and $15 at the door. The price includes food and drinks from the Kona Brewing Company and music by Kapali Long. "Decade of Dominance," a movie about champion paddleboarder Jamie Mitchell, will also be shown.
The O2H season will stretch into November. Fred Sardisco is a co-captain, along with Spector. So far, she said, these are the 2013 teammates: Phil Ambrose, Katy Arnold, Bernadette Foote, Natalie Foote, Scott Gamble, John Kucera, Kellie Lancaster, Joel Pepper, Tyler Resh, Mike Rogers, Steve Shlens, Blake Stringer, Dave Stringer, Dawn Suskin and Greg Uruburu.
Volunteers are always needed to staff information tables and tents at the events, she said.
Other O2H sponsors are: Zinka sunscreen, Patagonia, Gu Energy Gels, Lifefactory bottles, Coastal Eddie paddleboard accessories, Hinano clothing, Zinco Coconut Water, Jol Design, Ken Pagliaro Photography and Fin Film Productions. Please support the companies that support O2H.
Sarcoma is a cancer of bone, muscle, cartilage, fat, nerve and other connective tissue. Beckert said it can arise anywhere in the body at any age, from newborn on up. The Alliance offers information and guidance on sarcoma; ways for people to connect with one another; and some financial help.