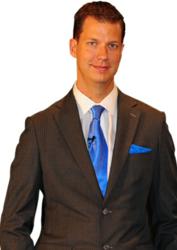 The new JT Foxx scam and fraud website is designed to expose those who attempt to better themselves by bringing business owners down.
Los Angeles, CA (PRWEB) February 28, 2013
The world's leading business wealth coach, JT Foxx of The JT Foxx Organization, has announced the official launch of JTFoxxReview.com, a new platform designed to help protect small businesses and entrepreneurs from online pariahs. The accomplished business coach launched this new site to help business owners manage their own reputation and to give entrepreneurs in today's market the ability to protect themselves and their company name.
The new JT Foxx scam and fraud website is designed to expose those who attempt to better themselves by bringing business owners down and tearing down their competition with negative reviews rather than building up their own names. This recent trend in today's market has left many business owners struggling with a way to keep their company name in a positive light; which is why the new JT Foxx fraud site is being launched.
The veteran business coach hopes that this new website along with Jt Foxx's new campaign to encourage lawmakers to pass legislation to protect business owners will give entrepreneurs an ability to protect themselves in today's market. After the well-established business coach, who has worked with business moguls such as Eric Trump, Bret Michaels and Steve Wozniak, was the victim of JT Foxx scam and JT Foxx complaint sites that targeted his own work, the entrepreneur realized that this brand defamation could happen to any entrepreneur in today's market and decided to launch his new effort to protect small business owners.
More information on the new JT Foxx complaints website can be found at http://www.JTFoxxReview.com. The new website has officially launched and is now available to the public.
About JT Foxx:
JT Foxx is the #1 business wealth coach in America and has started many successful companies during his highly successful career across several industries. Today, JT Foxx offers professional business coaching services to entrepreneurs all over the world and is one of the most sought after motivational speakers on the market today.
As one of the top wealth coaches in the world, JT Foxx has created a career in helping small business owners and entrepreneurs get the help they need to find the success that they deserve. JT Foxx is also the founder of Mega Partnering, the world' #1 wealth networking conference.
JT Foxx is also the host of the syndicated weekend radio show the "J.T. Foxx Show" which has featured celebrity guests such as Trump, Senator John McCain, Gene Simmons, Jesse Jackson, Rudy Giuliani and others.
More information on J.T. Foxx; his speaking and mentoring services or on his new scam and fraud review site; visit JTFoxxReview.com.