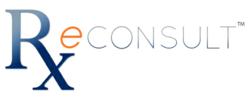 Share Knowledge. Find Opportunities.
Mount Olive, New Jersey (PRWEB) February 28, 2013
RxEconsult is a unique professional social network where members increase their online visibility and grow their network by sharing their knowledge. Healthcare professionals and businesses share their knowledge and establish their expertise by publishing articles on RxEconsult healthcare network. Since the website was fully launched a few months ago traffic has steadily increased. Traffic significantly grew in January and has continued to increase in February. Between January and February the increase in number of visits was 51% and page views increased by 18% compared to the previous two months. Compared to the same period last year the increase in visits was over 100% and number of page views increased 44%. The number of unique visits has also increased.
The increase in traffic to RxEconsult is due to several factors. Search engine traffic has increased significantly and more members are sharing their healthcare knowledge by publishing articles. Membership on the site also increased during the same time.
Two categories of articles are published on RxEconsult. They are business and career articles or medications and healthcare. Content on RxEconsult is unique and diverse because it is user generated and created by healthcare professionals and businesses. Members determine what they want to publish and share with the healthcare community. There are over 200 hundred member generated articles published on RxEconsult and more are added weekly.
To further accelerate the growth of RxEconsult healthcare network, management will invest more resources to attract more members and share the value of the platform with the healthcare business community. Several initiatives will be announced over the course of the year.
About RxEconsult Healthcare Network
RxEconsult (http://www.rxeconsult.com) is a unique professional healthcare community. Healthcare companies and professionals, and the businesses that support them use RxEconsult to network and increase their online visibility. RxEconsult is a fully functional web 2.0 platform where members share knowledge through articles, videos, discussions, and other content. They can invite contacts, interact and build their network. Healthcare businesses and professionals use RxEconsult to grow their audience and find healthcare jobs and business opportunities.