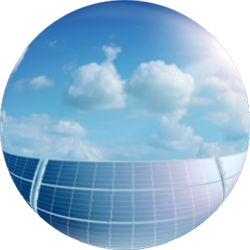 ...we employ only qualified H&S consultants and advisors who are also Chartered or Incorporated professionals...
(PRWEB UK) 28 February 2013
North West-based Safer Sphere have recently launched a brand new website to outline their services to the construction industry, targeting the principal market of those looking for CDM Coordinators and CDM Support solutions. Safer Sphere pride themselves in offering competent, professional and holistic construction health and safety solutions with a difference, placing the primary focus on the client and their individual needs.
The new website has been launched by Safer Sphere, which is headed up by Managing Director Mike Forsyth, lead CDM consultant on the recently completed Media City development in Salford, the home of the BBC in the North. It is hoped that the website will act as an online portfolio for the company to both showcase their industry-leading knowledge and expertise as well as offer news and insights through the blog section of the site.
Despite being established only recently, Safer Sphere strives to create long lasting relationships with its clients, who already comprise the likes of Peel Holdings, Walker Sime Ltd, and Lend Lease. Through practicing with a trusted integrity as well as a respectful, collaborative and professional approach, Safer Sphere ensure they are nothing less than exceptional in everything which they do.
By specialising in only construction health and safety solutions, as opposed to covering health and safety at a more generic level, Safer Sphere can maintain their high standards as a knowledgeable and approachable team of CDM consultants and construction health and safety practitioners. The company, through taking this specialised approach, is able to offer a highly competent and specialist service which challenges and advances beyond what is regarded as the 'norm' for the construction industry.
As Managing Director Mike states, "The key to offering the very best level of service possible is by specialising in what the team has extensive experience in. In our case, we employ only qualified H&S consultants and advisors who are also Chartered or Incorporated professionals from within the areas of construction management or design, to give the most extensive level of knowledge and services possible."
With a string of CDM consultancy projects already having been completed for a variety of client commissions, Safer Sphere have started 2013 with a bang and with the launch of their new website, are looking forward to the challenges the year brings.
For more information on Safer Sphere and the CDM coordination, consultancy and support services which they provide, please click here to visit their website.