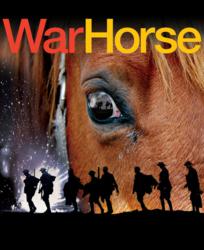 (PRWEB UK) 28 February 2013
York based city break specialists Superbreak report a significant increase in sales for theatre breaks in destination cities outside of London. Revenue for regional theatre breaks increased 76% in 2012 vs. 2011, with sales for the first quarter of 2013 already showing promise. In 2011, primarily as a drive to supplement revenues from West End Theatre breaks during the Olympic year, Superbreak aimed to expand their already extensive core London-based portfolio of theatre breaks. The timing of this expansion has proven fortuitous, with popular musical theatre productions such as Oliver!, The Phantom of the Opera and Dirty Dancing taking to the road in cities such as Cardiff, Edinburgh, Dublin, Manchester and Birmingham.
Keen to offer more ways for their customers to enjoy a theatre show as part of a short break, Superbreak's regional theatre show packages open up a large portion of the UK as a destination for a theatre break. The company currently offer hotel and ticket packages for 23 shows outside of London, including packages for some of the most sought-after touring productions. Packages for The Lion King Musical in Birmingham, Dublin and Edinburgh and the War Horse UK and Ireland Tour are both popular choices among Superbreak customers. Online revenue for theatre breaks in Manchester increased +59% in 2012 vs. 2011 thanks to The Lion King's run at Manchester's The Palace Theatre.
In addition, Superbreak also have a close relationship with the Royal Shakespeare Company, enabling customers to purchase theatre breaks in the historic Stratford-upon-Avon for shows at the Royal Shakespeare and The Swan theatres.
With a variety of shows and destinations available, theatre breaks in regional destinations are proving a popular choice among Superbreak customers. In 2012, 10% of passengers who travelled on a theatre break with the company chose a regional theatre show. As new shows in an increased range of cities continue to be added to the company's portfolio, this percentage is expected to increase.
Regarding the growth in popularity of regional theatre breaks David Thomas, Head of Theatre and Events at Superbreak, said "It is the superb quality of our regional touring productions that is leading this massive increase, combined with the very affordable hotel accommodation that these exciting cities offer. And the really great thing is; these brilliant regional productions actually generate increased theatre break demand for the London productions – so everybody wins!"
About Superbreak:
Superbreak is the internet division of Superbreak Mini Holidays Limited, the market leader for short breaks and hotels throughout the UK and beyond, including Manchester hotels, hotels in London to Paris and even Dubai. Superbreak is part of Holiday Break plc. Based in York, England, Superbreak specialises in booking city breaks in 2-5 star hotel accommodation throughout Britain for the leisure traveller. Superbreak also work with various travel providers offering a range of rail breaks, P&O mini cruise breaks, flights & more.
With 5000 plus hotel partners in worldwide locations from Manchester to Brighton, from London to Paris and with great availability and rates for theatre breaks, events at the O2 Arena, various popular attractions and national and international rail partners, Superbreak can offer an outstanding depth and breadth of UK and Overseas short break products.
Note to Editors
We authorise the republication of this content with the condition that a link to Superbreak is included: http://www.superbreak.com